By Jon Rico
Last week, I compiled a master list of content you can watch on all platforms to help entertain you during your downtime. This week I'll be spotlighting specific platforms from that list to provide a more detailed look at some of my top suggestions in the world of Movies, Television, Podcasts, and YouTube shows/channels.  
One Bite Pizza Reviews by Barstool Sports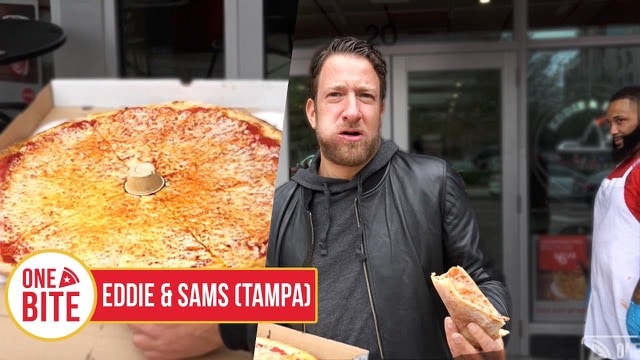 "One bite, everybody knows the rules." Dave Portnoy has established himself as "The Pizza Guy" with his wildly popular pizza reviews as he and his cameraman Frankie go to every pizza place they can find to see who has the best cheese slice. While mostly taking place in Barstool's home of New York and the surrounding east coast states, Dave's frequent travel schedule also allows him to showcase different pizza places all over the country. His brutal honesty in his reviews can make or break these establishments which had garnered him quite the reputation from a lot of Pizza shop owners. From frequent celebrity guests to genuine interactions with people on the streets as he films his review, Dave Portnoy guarantees a quality review every time you watch. Older episodes can be found on the Barstool Sports YouTube channel while more recent reviews can be found on the One Bite Pizza Reviews channel.
Hot Ones by First We Feast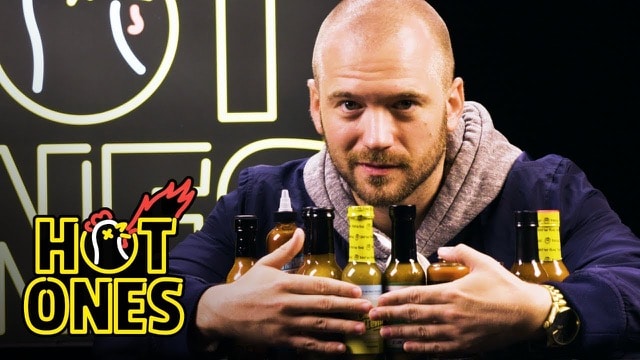 Sean Evans has changed the game when it comes to celebrity interviews. Hot Ones took the internet by storm with it's unique approach to a typical Q&A show by adding progressively hot chicken wings into the discussion. As the wings get hotter and hotter, celebrity guests slowly become unhinged as they succumb to the wrath of some of the hottest sauces in the world. This not only provides a very high entertainment factor but also reveals a side in a lot of guests that you normally wouldn't get to see in a more professional setting. Notable guests include Paul Rudd, Kevin Hart, Key and Peele, Gordon Ramsay, Bert Kreischer, Post. Malone, and many more massive stars. Presented by First We Feast, Hot Ones has grown from being a small YouTube show, manufacturing their own hot sauce, to now having their own game show on TruTV. You can find episodes of Hot Ones on the First We Feast YouTube channel.
Good Mythical Morning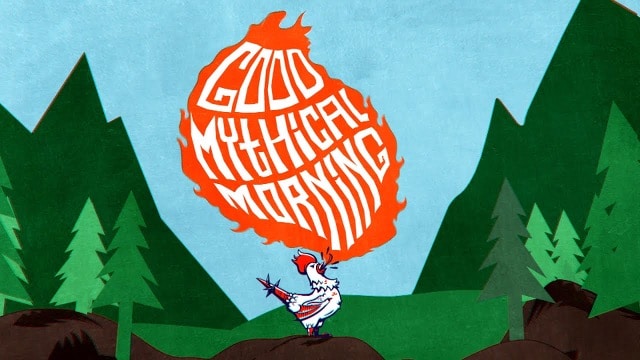 Will it Oreo? Let's talk about that. What happens if you leave a Gummy Bear in Windex for a month? Let's talk about that. Is sweet-spicy food better than spicy-sweet food? Let's talk about that.
The wild questions you read above are all ones you can find on Good Mythical Morning hosted by childhood friends and comedic duo Rhett and Link. Already seventeen seasons into their run as a YouTube show, GMM will undoubtedly have you going down a rabbit hole of all their videos from the past several years. From tasting wacky food experiments, pairing off ice cream flavors in a bracket-style tournament, or testing out five-star products against one-star products, these two hosts will have you not only laughing but even learning. You can find new episodes every Monday through Friday at 6 am PST on the Good Mythical Morning YouTube channel. You can also find their other channels "Good Mythical MORE" and "Mythical Kitchen" for more awesome content from the Mythical team.
The Movie Trivia Schmoedown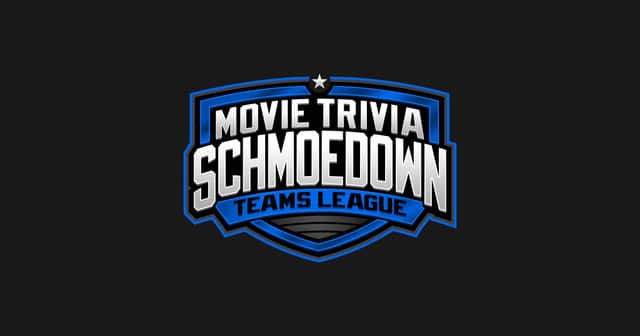 LET'S GET READY TO SCHMOEDOWN! Combining movie trivia competition with the storylines and theatricality of pro wrestling, The Movie Trivia Schmoedown is thrilling entertainment that will have you on the edge of your seat during it's best moments. In 2014, Kristian Harloff and Mark Ellis of Schmoes Know movie reviews came up with the idea for a movie trivia tournament with all their small group of friends and colleagues in that community of critics and entertainers. As the years have gone by, the Schmoedown has grown into a phenomenon that has four different championship titles, sells out live venues around the country, has frequent celebrity guest competitors, and a steady stable of competitors whose wildly different personalities will have you emotionally invested in them is some way. Whether it's the competition aspect that the trivia brings or the wild characters and storylines being made through the matches, the Movie Trivia Schmoedown will keep your attention one way or the other. You can find the first five seasons on the Movie Trivia Schmoedown YouTube channel while the sixth and ongoing seventh season can be found on the new Schmoedown Entertainment Network channel.
Tim The Tatman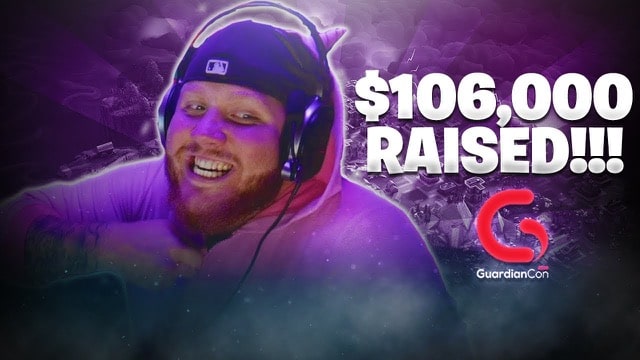 Twitch streamers provide hilarious content for hours a day, and some of them also have YouTube channels to make highlights of some of their best and most funny moments. A personal favorite of mine is TimtheTatman, whose engaging and relatable personality makes him consistently entertaining every time you watch him. Tim provides a wide variety of gaming content including playing high stakes Uno games with Ninja, pranking random players with a voice changer on Fortnite, raging at Call of Duty, and even changing the lives of younger kids wanting to stream by helping them buy a computer setup. While Ninja is the most famous gamer as far as mainstream fame, Tim is easily the funniest and most relatable streamer out there for many to enjoy. You can find new videos uploaded to his channel every single day.
Other shows/channels:
Answer The Internet by Barstool Sports
Stool Scenes by Barstool Sports
Smosh Games
UpUpDownDown
The Graham Norton Show
Funhaus
The Valleyfolk 
Tipsy Bartender
Gas Station Encounters
Try Not To