Firecracker alumni and University of Notre Dame sister sensations, Karley and Ali Wester, are charging into the 2016 collegiate softball postseason with a vengeance! The one-two punch atop the Fighting Irish line-up wrapped up the ACC season leading the conference in both batting averages (Karley .440 and Ali .420) and total hits (Karley-84 and Ali-71). As if taking your team to its 21st NCAA postseason appearance wasn't enough, both Karley and Ali were recently named a top 10 finalist for National Player of the Year. Go Fighting Irish!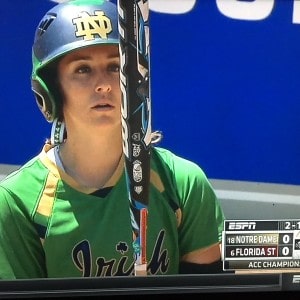 Junior center fielder, Karley Wester, was named a Top 10 Finalist for USA Softball Collegiate Player of the Year (Read more).
Freshman second baseman, Ali Wester, was named a Top 10 Finalist for the Schutt Sports/NFCA Division 1 National Freshman of the Year. (Read more)
The Top 3 finalists for each category will be announced on May 25th and the winner will be awarded on May 31st, in Oklahoma City, prior to the start of the Women's College World Series.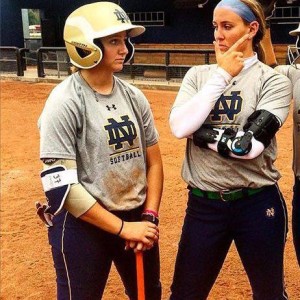 The Wester Sisters and the Fighting Irish will head to Ann Arbor, Michigan for a 4-team double elimination regional tournament beginning Friday, May 20th.  To follow Karley, Ali, and other postseason bound Firecracker Alumni, check out the 2016 NCAA Bracket here as well as complete ESPN television coverage of Regionals, Super Regionals and the Women's College World Series.