UCLA senior and Firecracker alumnus, Brianna Tautalafua, ended her career in a Bruin uniform where every collegiate athlete hopes they finish… on top! Not only did UCLA capture the 2019 National Championship but Tautalafua shined when it counted most.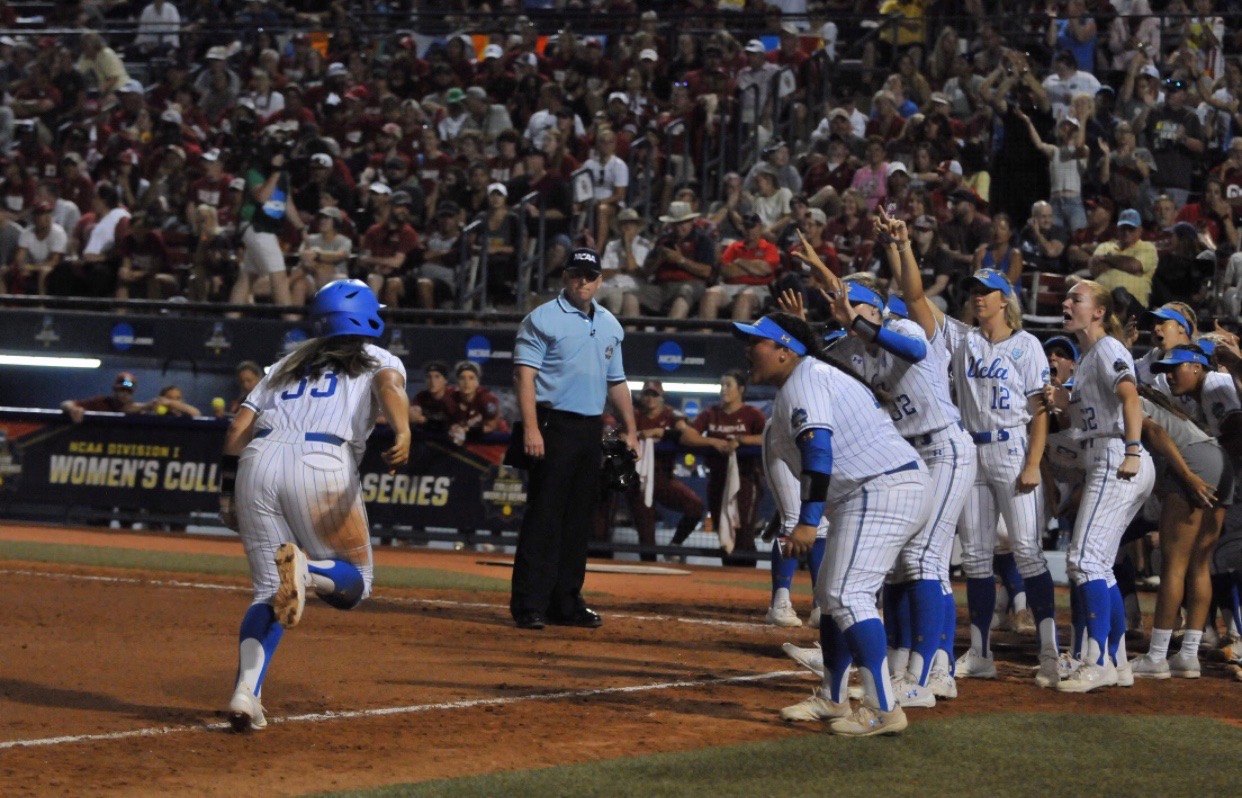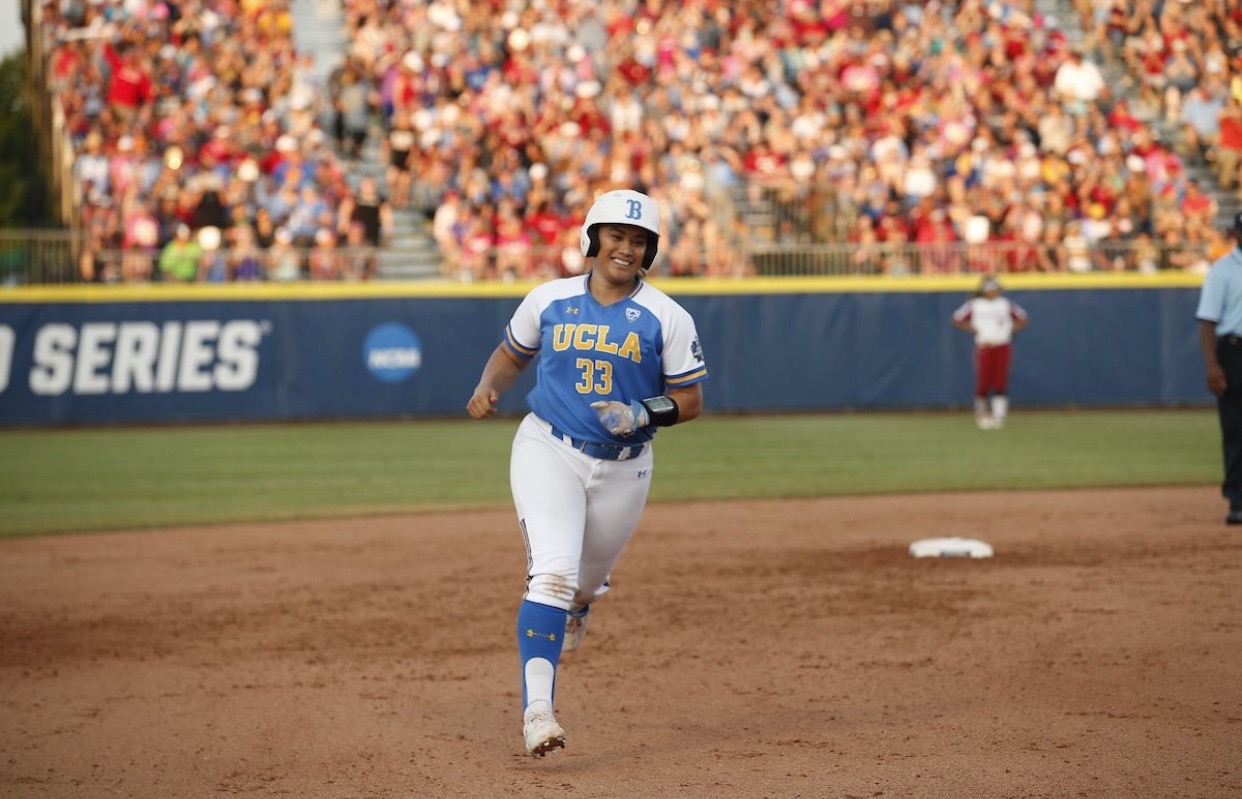 The Carson, CA native was a product of the Firecracker organization under Tony Rico and was a main stay in the Bruin lineup playing in 209 games over her 4 seasons in Westwood. Seeing 580 career at-bats, Tautalafua collected 160 hits including 36 homeruns, 130 RBIs, and 71 runs scored and made 4 trips to the Women's College World Series along the way.
Of all the notable accomplishments Brianna has gained throughout her career, the most memorable may very well be her final days in a Bruin uniform. In the most talked about match-up in recent Women's College World Series history she went a combined 4 for 7 in the two championship-series games including two homeruns.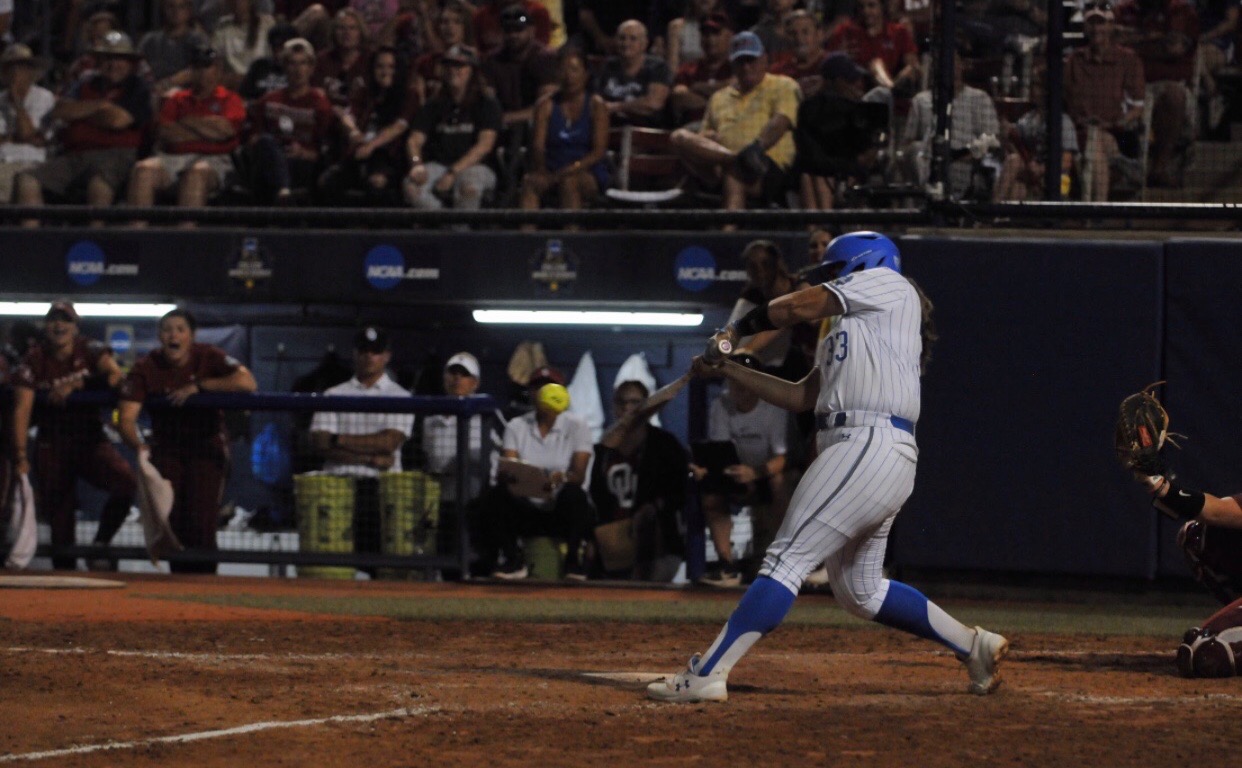 In what turned out to be the title game (game 2) Brianna led the offense going a perfect 3 for 3 with a homerun in the 5th and a sacrifice bunt in the bottom of the 7th to help walk the Bruins off to their 13th National Championship.
Festivities are coming to a close and Brianna was kind enough to give us a little insight into her journey as a Bruin from her very first day at Easton all the way to those magical last days in OKC.
1) Can you describe a little bit about your early softball journey before UCLA? Who were your major influencers, why you chose softball, when did you know you had a chance to play in college?
Bri: Growing up, my dad and my older sister had the biggest impact on my softball journey. I always looked up to my older sister, Darian, and once I saw her playing softball I automatically wanted to try playing as well. I started falling in love with the sport around 8 years old and at that age I would overhear parents hyping me up and saying how good of an athlete I am for my age. As I stuck through it, I saw my sister starting to get college offers and that's what inspired me to achieve that type of accomplishment. Then as I got older, it was my turn for the recruiting process and knew I wanted to go to UCLA.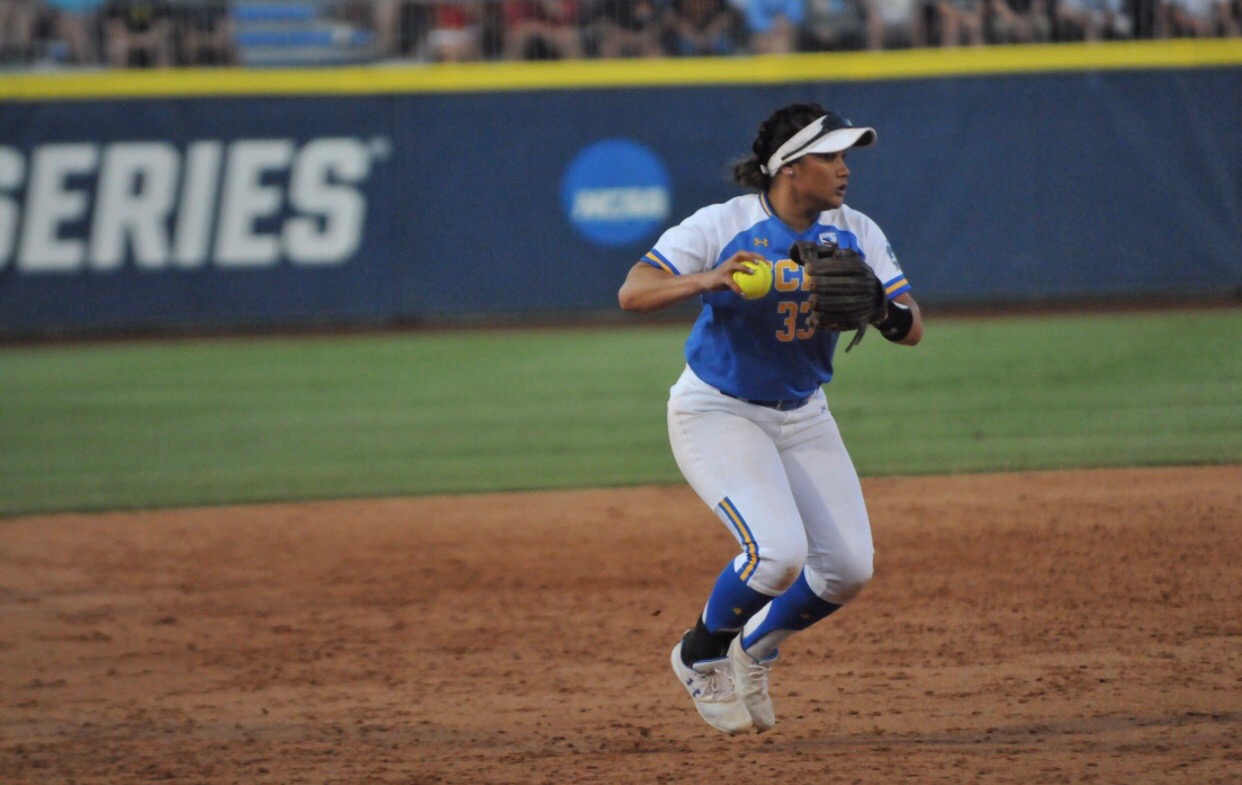 2) Do you remember the first time you stepped on the field with UCLA? What are some of your earliest Bruin memories?
Bri: I remember my very first day as a college student was over the summer and I was beyond excited. Once I stepped on campus it was just so surreal that all the work I've done leading up to this moment is finally paying off. I was so stoked to play for UCLA that I had to step on the field before team training started, to hit in the cages and on the field. Once we met up as a team to start our first day of training at Easton Stadium, I was actually very terrified. The upperclassmen were so intimidating, I was scared to do anything that I might get in trouble for, and I was so shy. But as the weeks went by, everyone made sure we were comfortable and ready to play together. My favorite memory will always be the many different traditions that UCLA holds. It definitely molds our team together and allows us to have a special bond with one another.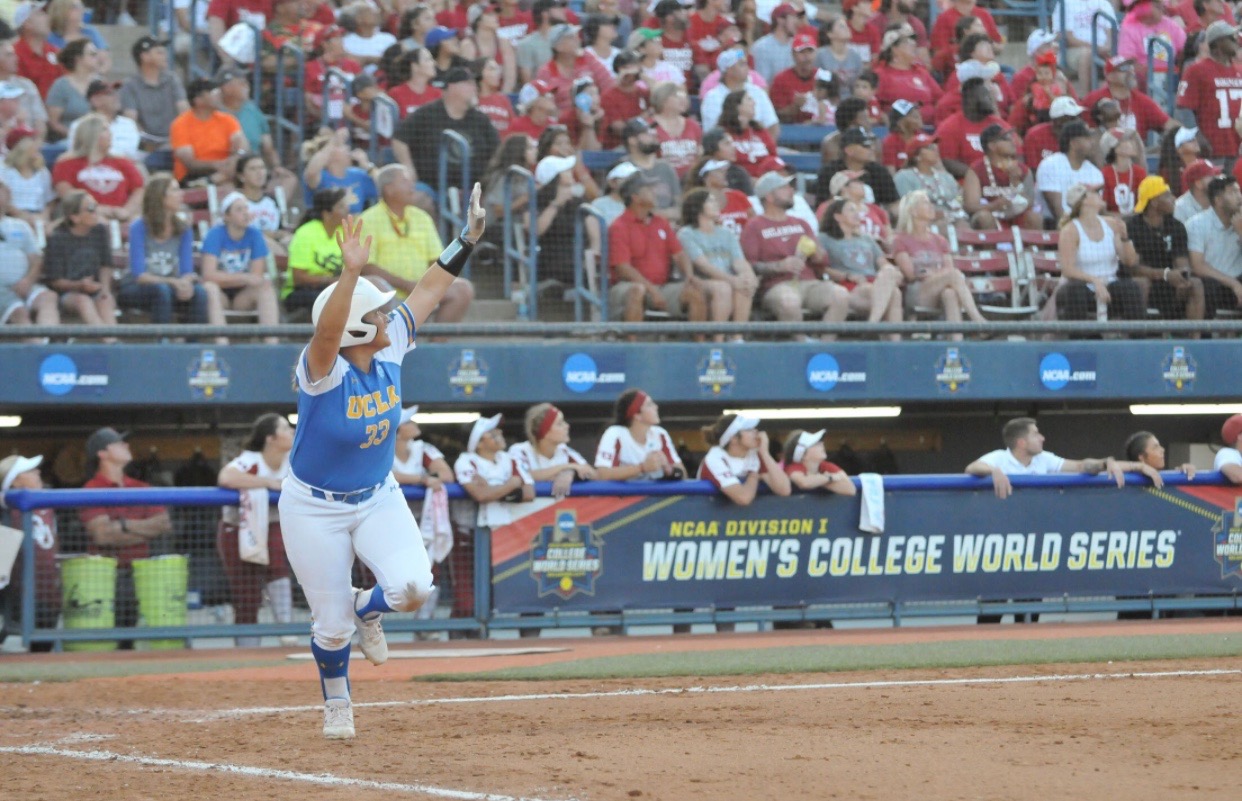 3) You won a National Championship in your senior year, what a way to go out! Tell me a little bit about what that meant to you especially having such an incredible championship series. 
Bri: Right as we beat Washington in the semifinals, I was just so emotional and began crying knowing that we are actually going to be competing in the National Championship Series. Not only was it special to me, but I was beyond proud to share this experience with my family as well. They have given me endless amounts of love and support throughout my career and to end my softball journey on the biggest stage with a trophy in hand was my dream. The moment my family stepped on the field after the game to celebrate with me is a feeling that I will never forget. It still hasn't sunken in yet that my softball career is over nor the fact that I'm a National Champion.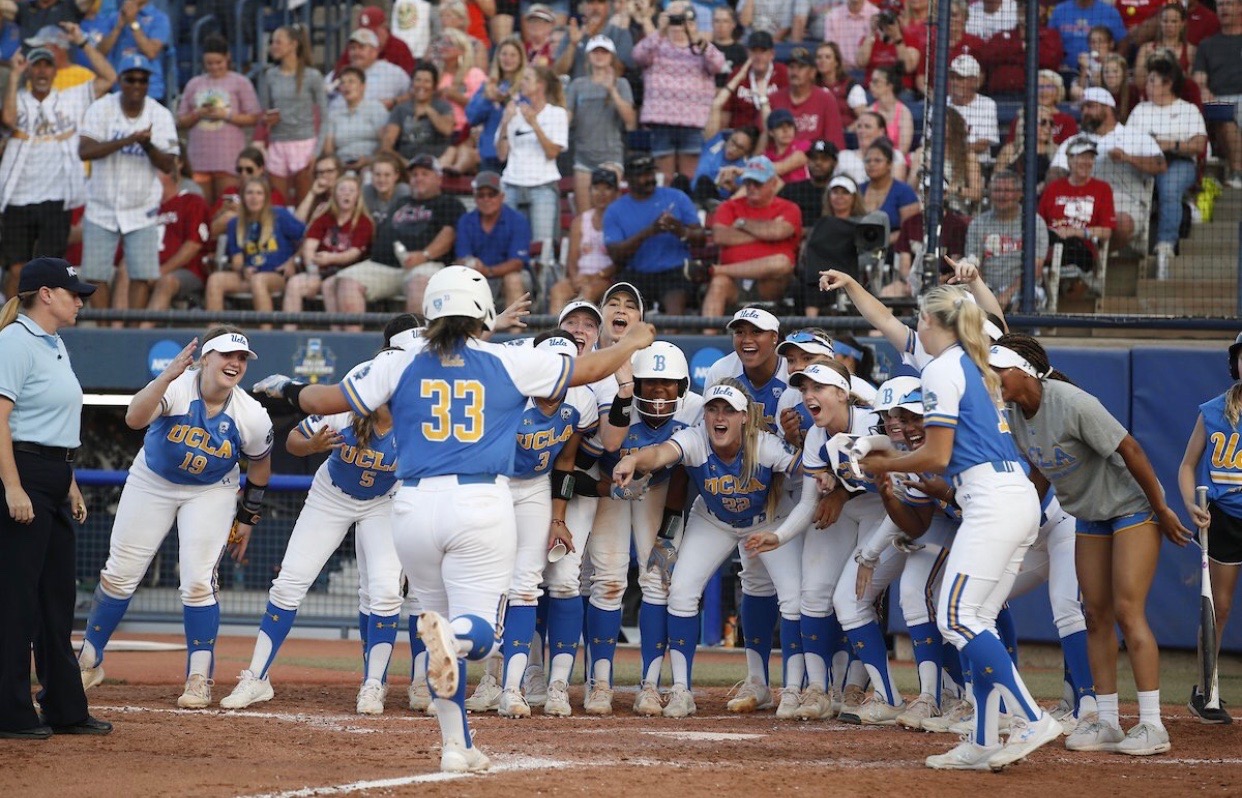 4) Your collegiate career has come to an end, what's next for you?
Bri: Now that softball is done, I will still be taking classes to finish up my degree in Gender Studies through fall quarter. I will be helping out our program in the fall as a volunteer assistant coach. Once I am done, I will be on the hunt for a job while still giving back to the softball world as much as I can to help younger girls pursue their dream.
Another huge CONGRATULATIONS to you Brianna! You've been a joy to watch and we're excited to see where the next chapter takes you!
.