By Jon Rico
2020 is upon us! With a new year brings a new slate of movies to look forward to for all audiences to enjoy. Join me as I take a look at a number of movies slated for release for the month of February.
Birds of Prey (And The Fantabulous Emancipation of One Harley Quinn) (R)-February 7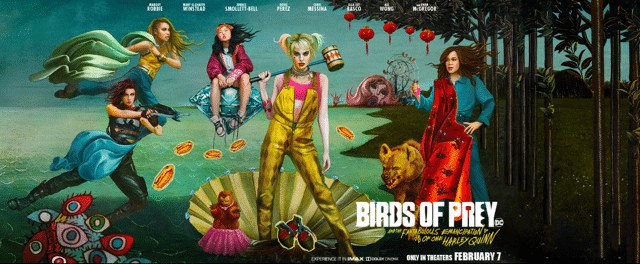 The DC Expanded Universe hopes to continue its current upswing of good movies after the polarizing release of the Justice League in 2017 with the all-female team called the Birds of Prey. The film's story mainly centers around the wildly popular Harley Quinn, who has now broken up with the Joker, as she teams up with other various DC female characters such as Huntress, Black Canary, Cassandra Cain, and Renee Montoya to take down Gotham villain Roman Sionis and his right-hand man, Victor Zsasz.
The film is directed by Cathy Yan in only her second feature film and stars Margot Robbie, Ewan McGregor, Mary Elizabeth Winstead, Jurnee Smollett-Bell, Ella Jay Basco, and Rose Perez. Early reviews have praised the film for its unique action sequences and Robbie's performance as Harley Quinn, though her character taking precedence over the other members of the titular Birds of Prey team has drawn minor criticisms.
Sonic the Hedgehog (PG)-February 14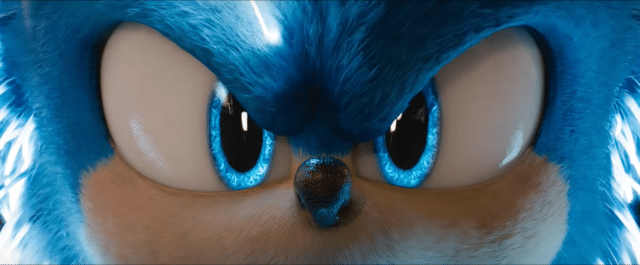 Everyone's favorite blue speed mouse finally gets his chance to shine in his very own feature film as Sonic The Hedgehog. The film drew much criticism early on for its highly controversial design for the CGI character, but after brief delays and a major re-design, fans are much happier with the current look which completely mirrors the famed look from the video game series dating back to the early '90s. The film will follow the character as he navigates his way through life on Earth with his new human friend Tom. The two friends must join forces to stop the evil Dr. Robotnik, who is trying to capture Sonic in order to use his powers for world domination.
Ben Schwartz will provide the voice for the titular Hedgehog, with live-action roles by James Marsden as Tom and the legendary Jim Carrey as the villainous Dr. Robotnik.
The Invisible Man (R)-February 28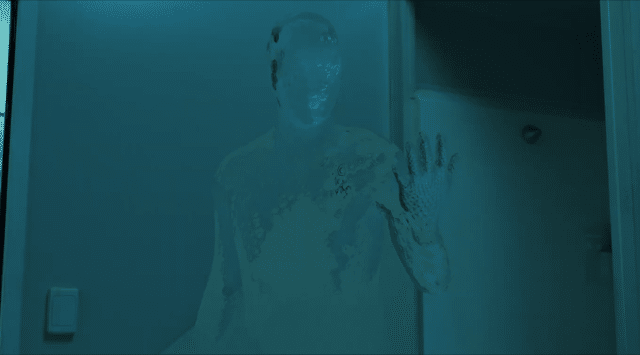 Having been in "Development Hell" since 2007, The Invisible Man is finally set for release at the end of the month. A modern-day reimagining of the H.G. Wells novel as well as the 1933 film of the same name, the film's synopsis reads:
"Trapped in a violent, controlling relationship with a wealthy and brilliant scientist, Cecilia Kass escapes in the dead of night and disappears into hiding, aided by her sister, their childhood friend, and his teenage daughter. But when Cecilia's abusive ex commits suicide and leaves her a generous portion of his vast fortune, Cecilia suspects his death was a hoax. As a series of eerie coincidences turn lethal, threatening the lives of those she loves, Cecilia's sanity begins to unravel as she desperately tries to prove that she is being hunted by someone nobody can see."
The film stars Elizabeth Moss, Oliver Jackson-Cohen, Storm Reid, Aldis Hodge, and Harriet Dyer with writer and director credit going to Leigh Whannell, who is known for his works on his horror films such as Saw, Dead Silence, The Insidious franchise, and Upgrade.