By Jon Rico
A couple of weeks ago, I compiled a master list of content you can watch on all platforms to help entertain you during your downtime. This week I'll be spotlighting specific platforms from that list to provide a more detailed look at some of my top suggestions in the world of Movies, Television, Podcasts, and Youtube shows/channels.
Tiger King: Murder, Mayhem, and Madness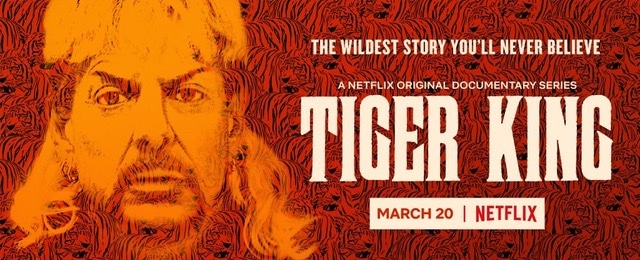 Everyone is talking about Tiger King: Murder, Mayhem, and Madness; a wild true crime documentary series recently released on Netflix following the murder–for–hire plot on Carole Baskins by rival zoo owner who calls himself "Joe Exotic." Not very often have I watched a documentary and felt like everyone involved in it was so crazy they could have their own documentary made about them. Tiger King could best be described as "White Trash Game of Thrones." Without spoiling too much of the details surrounding the events, this show for sure will have you flabbergasted within the first 15 minutes of watching it. Tiger King: Murder, Mayhem, and Madness is streaming exclusively on Netflix. 
Community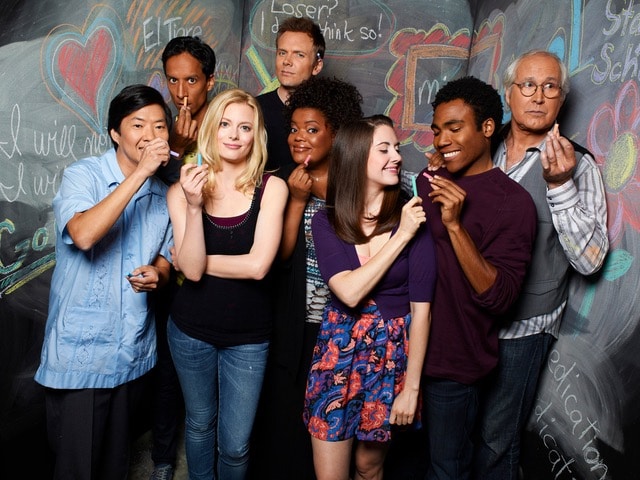 Dan Harmon's beloved sitcom Community is finally streaming on Netflix for the first time! The mind behind the hit series Rick and Morty, Harmon, first came to prominence with this early 2010s NBC sitcom following an eclectic cast of quirky characters who befriend each other at a community college. This show is responsible for launching the careers of Donald Glover, Allison Brie, and Gillian Jacobs, but also was a great showcase for comedic actors like Joel McHale, Chevy Chase, Ken Jeong, Jim Nash, and many more hilarious supporting characters and cameos throughout the show's six-season run. You can find the entire series streaming on both Netflix and Hulu.
Justified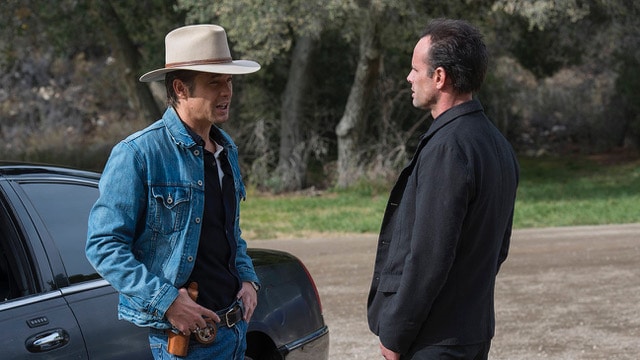 One of the most well-written shows of the last ten years, Justified features Timothy Olyphant as Raylan Givens, a U.S. Marshall with a reputation for dealing out his own form of justice in his hometown in Kentucky. Receiving critical acclaim over its six seasons, Justified was praised heavily for it's writing, directing, and particularly acting, with Olyphant and Walton Goggins as the standout performances of the series. The show garnered eight Emmy nominations during its 2010-2015 run, collecting two wins, for Margo Martindale's performance as "Mags" Bennett and Jeremy Davies' performance as Dickie Bennett. You can find all six seasons on Hulu.
Star Wars: The Clone Wars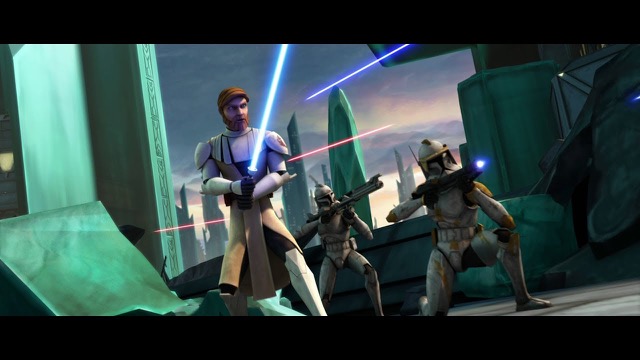 Clone Wars is everything George Lucas wanted to put in the Star Wars movies that he never really was able to, fleshing out the world of the prequel trilogy in a way that changed Star Wars forever. Whether you were a fan of the prequels or hated them, show creator Dave Filoni gives you a new perspective on those movies after watching it with his deep dives on background characters like Jedi Plo Koon or introductions to new characters who would live on. In the world of Star Wars. You can watch the first six seasons along with the ongoing final seventh season right now on Disney+. There is also a chronological order of the series that you can find on StarWars.com. 
Other Shows:
The Boys (Amazon Prime)
The Chef Show (Netflix)
Locke and Key (Netflix)
Magic For Humans (Netflix)
The Umbrella Academy (Netflix) 
Altered Carbon (Netflix)
Dirty Money (Netflix)
The Witcher (HBO)
The Office (Netflix)
Parks and Recreation (Netflix/Hulu)
Fargo (Hulu)
Legion (Hulu)
It's Always Sunny in Philadelphia (Hulu)
What We Do In The Shadows (Hulu)
Rick and Morty (Hulu)
Family Guy (Hulu)
South Park (Hulu)
Harley Quinn (DC Universe)
Star Wars: Rebels (Disney+)
Star Wars: Resistance (Disney+)
The Simpsons (Disney+)
Boy Meets World (Disney+)
Girl Meets World (Disney+)
WWE Untold (WWE Network)
WWE Monday Night Wars (WWE Network)
WWE Ruthless Aggression Era (WWE Network)
WWE Table For 3 (WWE Network)
The Outsider (HBO)
Curb Your Enthusiasm (HBO)
Watchmen (HBO)