NCAA conference play is heavily underway and we are seeing the rankings shift slightly up and down, however, the top 5 are holding strong. To see the full USA Today/NFCA Top 25 rankings click here.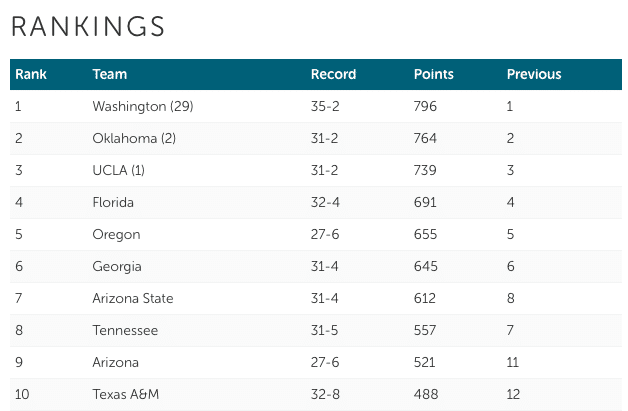 Check out the Division 2 and Division 3 National Rankings below:
NFCA Division 2 Top 25 Poll
NFCA Division 3 Top 25 Poll
If you haven't checked out the high school rankings lately, here is the USA Today Sports/NFCA High School Super 25 Poll.  With a perfect 12-0 record this season, Firecracker Rico/Weil coach, and Los Alamitos High School head coach Rob Weil, are holding strong at number one.
Photo Credit: Oklahoma Sooners Athletics