Yesterday the NFCA announced the field of 64 teams headed on the road to the 2018 Women's College World Series.  For the second consecutive year the SEC sends all 13 teams to to the tournament while the Pac-12 sends 7 of 9.  Each year seems to provide a healthy balance of consistent participants and hungry underdogs so look for some "upsets" to occur before the end of the weekend.
The Oregon Ducks nap the #1 overall seed and look to make it cleanly out of their Eugene regional however some fields could be up for grabs.  A few of these potentially sticky match-ups include #6 seed Florida State hosting Auburn in Tallahassee. #12 seed Alabama up against a tough Oregon State. And #16 seed Kentucky welcoming both Michigan and Notre Dame.
For the complete 2018 NCAA Division 1 Regional announcement click here.  To go straight to the Interactive Bracket here.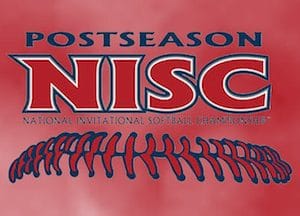 The selection committee for the National Invitational Softball Championship has also announced its field of 17 teams who will begin regional play this Wednesday, May 16th. For complete NISC field information click here.