Sicario: Day of the Soldado (R)
Director: Stefano Solima
Plot: In Sicario: Day of the Soldado, the series begins a new chapter. In the drug war there are no rules – and as the cartels have begun trafficking terrorists across the US border, federal agent Matt Graver (Josh Brolin) calls on the mysterious Alejandro (Benicio Del Toro), whose family was murdered by a cartel kingpin, to escalate the war in nefarious ways. Alejandro kidnaps the kingpin's daughter to inflame the conflict – but when the girl is seen as collateral damage, her fate will come between the two men as they question everything they are fighting for.
Cast: Benicio Del Toro, Josh Brolin, Elijah Rodriguez, Isabela Moner, Catherine Keener, Jeffrey Donovan, Manuel Garcia-Rulfo, Matthew Modine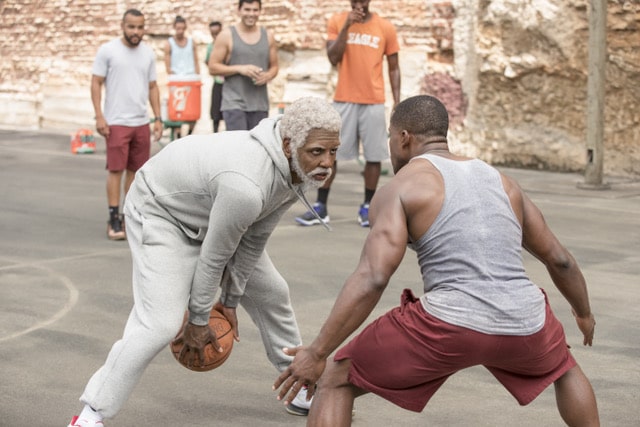 Uncle Drew
Director: Charles Stone
Plot: After draining his life savings to enter a team in the Rucker Classic street ball tournament in Harlem, Dax is dealt a series of unfortunate setbacks, including losing his team to his longtime rival. Desperate to win the tournament and the cash prize, Dax stumbles upon the man, the myth, the legend UNCLE DREW and convinces him to return to the court one more time. The two men embark on a road trip to round up Drew's old basketball squad and prove that a group of septuagenarians can still win the big one.
Cast: Kyrie Irving, Shaquille O'Neal, Lil Rel Howery, Nate Robinson, Nick Kroll, Reggie Miller, Chris Webber