Blockers (R)
Director: Kay Cannon

Plot: When three parents stumble upon their daughters' pact to lose their virginity at prom, they launch a covert one-night operation to stop the teens from sealing the deal.
Cast: Leslie Mann, Ike Barinholtz, John Cena, Kathryn Newton, Geraldine Viswanathan, Gideon Adlon, Hannibal Buress, Gary Cole
A Quiet Place (PG-13)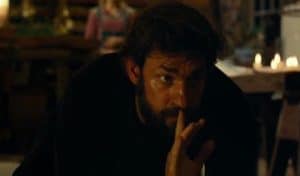 Director: John Krasinski
Plot: The plot follows a family of four who must live life in silence while hiding from creatures that hunt by sound.
Cast: John Krasinski, Emily Blunt, Noah Jupe, Millicent Simmonds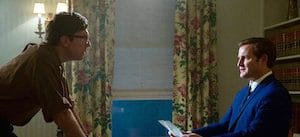 Chappaquidick (PG-13)
Director: John Curran
Plot: On the eve of the moon landing, Ted Kennedy is involved in a tragic single-car accident that results in the death of former Robert Kennedy campaign worker Mary Jo Kopechne. The senator struggles to follow his own moral compass and simultaneously protect his family's legacy, all while simply trying to keep his own political ambitions alive.
Cast: Jason Clarke, Kate Mara, Ed Helms, Bruce Dern