The 13th and perhaps the biggest movie in the Marvel Cinematic Universe is finally upon us! The 3rd chapter in the Captain America story , one year after the events of Avengers: Age of Ultron, an act is declared by the U.S. government to regulate all super-human activity, dividing the Avengers team into 2 factions led by Captain Steve Rogers and Tony Stark, a.k.a Iron Man. T​hings get even bigger for the MCU as this movie also features the introductions of legendary Marvel Comics character Black Panther, and the long-awaited debut of the one and only Spider-Man! You don't want to miss the biggest summer blockbuster of the year!
Netflix pick of the week:​
Batkid Begins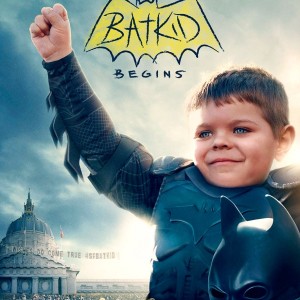 One of the biggest viral stories of last year was the incredibly touching event in San Francisco which followed young cancer survivor Miles Scott see his wish of being Batkid, a sidekick of the Batman, come true in one of Make-A-Wish's largest and ​most elaborate projects they have ever staged. See an entire city rally together with visitors from all over the country to help make this dream a reality for this little boy in this documentary telling the story from start to finish.