2018 is now behind us, which means it is time to look forward to the future of 2019! Join me as I preview my most anticipated movies for this new year. What are you looking forward to the most?
Glass (January 18)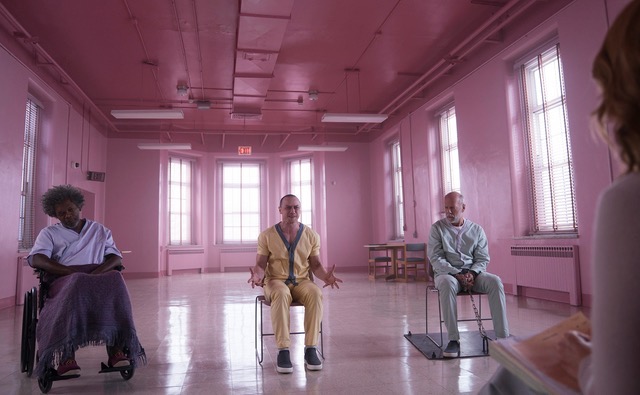 Director: M. Night Shayamalan
Plot Details: Bruce Willis returns as David Dunn and Samuel L. Jackson as Elijah Price, known also by his pseudonym Mr. Glass. Joining from Split are James McAvoy, reprising his role as Kevin Wendell Crumb and the multiple identities who reside within, and Anya Taylor-Joy as Casey Cooke, the only captive to survive an encounter with The Beast. Following the conclusion of Split, Glass finds Dunn pursuing Crumb's superhuman figure of The Beast in a series of escalating encounters, while the shadowy presence of Price emerges as an orchestrator who holds secrets critical to both men.

Captain Marvel  (March 8)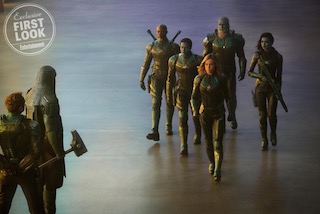 Directors: Anna Boden & Ryan Fleck
Plot Details: Follows Carol Danvers, an Air Force pilot whose DNA is fused with that of an alien during an accident. The resulting alteration gives her the superpowers of strength, energy projection, and flight.

Us (March 15)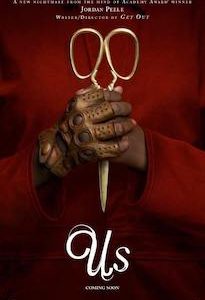 Director: Jordan Peele
Plot Details: While no official synopsis has been offered, Peele's highly anticipated sophomore outing as a filmmaker following "Get Out" once again dives into the horror/thriller realm as it centers around two families of both white and black race who are tormented by sadistic people who look exactly like them.

Shazam (April 5)
Director: David F. Sandberg
Plot Details: We all have a superhero inside us, it just takes a bit of magic to bring it out. In Billy Batson's (Asher Angel) case, by shouting out one word—SHAZAM!—this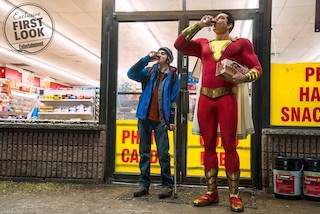 streetwise 14-year-old foster kid can turn into the adult Super Hero Shazam (Zachary Levi), courtesy of an ancient wizard. Still a kid at heart—inside a ripped, godlike body—Shazam revels in this adult version of himself by doing what any teen would do with superpowers: have fun with them! Can he fly? Does he have X-ray vision? Can he shoot lightning out of his hands? Can he skip his social studies test? Shazam sets out to test the limits of his abilities with the joyful recklessness of a child. But he'll need to master these powers quickly in order to fight the deadly forces of evil controlled by Dr. Thaddeus Sivana (Mark Strong).

Hellboy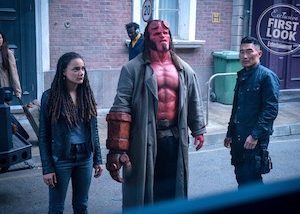 Director: Neil Marshall
Plot Details: Hellboy returns to the big screen, this time played by Stranger Things actor David Harbour for a fresh take on the demon from Hell as he faces off against a medieval sorceress who seeks to destroy all of humankind. The film also features performances from Ian McShane and Milla Jovovich.

Avengers: Endgame (April 12)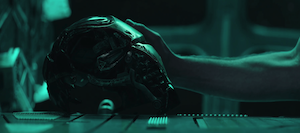 Directors: Joe & Anthony Russo
Plot Details: The Avengers have triumphed over Loki, and they'll face Ultron…but nothing could prepare them for the menace of Thanos. How will the remaining Avengers deal with the fallout of Avengers: Infinity War?

POKÉMON Detective Pikachu (May 10)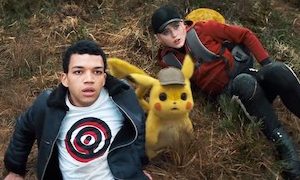 Director: Rob Letterman
Plot Details: The first-ever live-action Pokémon adventure, POKÉMON Detective Pikachu stars Ryan Reynolds as Pikachu, the iconic face of the global Pokémon phenomenon—one of the world's most popular, multi-generation entertainment properties and the most successful media franchise of all time.
Fans everywhere can now experience Pikachu on the big screen as never before, as Detective Pikachu, a Pokémon like no other. The film also showcases a wide array of beloved Pokémon characters, each with its own unique abilities and personality.

Aladdin (May 24)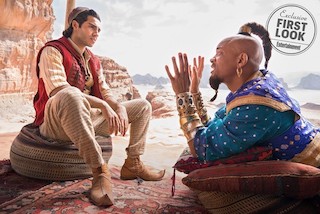 Director: Guy Ritchie
Plot Details: Disney continues their run of live-action remakes of their classic animated films with Aladdin. The film will tell the story of a young man who is granted three wishes from a magical genie who is trapped in a lamp that the young man has taken into his possession. Pena Massoud will play the titular role, while Naomi Scott will play Princess Jasmine and Will Smith will play the infamous Genie.
BrightBurn (May 24)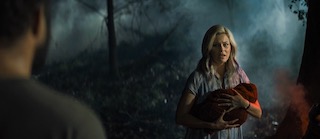 Director: David Yarovesky
Plot Details: What if a child from another world crash-landed on Earth, but instead of becoming a hero to mankind, he proved to be something far more sinister? Written by Brian and Mark Gunn, this movie will tell us just  what would happen if Superman was not here to be the hero we know him to be.
Godzilla: King of the Monsters (May 31)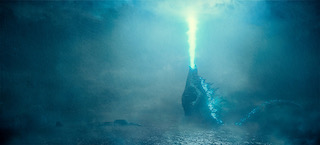 Director: Michael Dougherty
Plot Details: The new story follows the heroic efforts of the crypto-zoological agency Monarch as it's members face off against a battery of god-sized monsters, including the mighty Godzilla, who collides with Mothra, Rodan, and his ultimate nemesis, the three-headed King Ghidorah. When these ancient super-species—thought to be mere myths—rise again, they all vie for supremacy, leaving humanity's very existence hanging in the balance.

Spider-Man: Far From Home (July 5)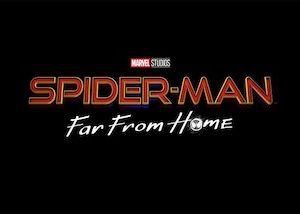 Director: Jon Watts
Plot Details:  While no plot details have been officially released, we do know everyone's favorite wall-crawling hero returns to the Marvel Cinematic Universe this summer. But Peter won't just be saving New York City this time as his adventures will lead him overseas to Europe! Also, we'll finally see the live action film debut of famed Spidey villain, Mysterio!

The Lion King (July 19)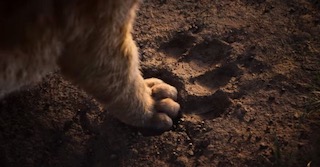 Director: Jon Favreau
Plot Details: Set on the African savannah, the story told of a young lion named Simba who is cast out into the wilderness after his father, Mufasa, is killed by his evil uncle Scar. Years later, Simba returns to reclaim his throne.

IT Chapter Two (September 6)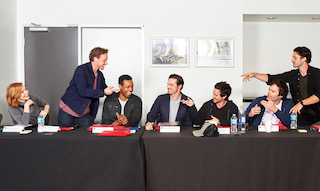 Director: Andy Muschietti
Plot Details: Because every 27 years evil revisits the town of Derry, Maine, IT: Chapter Two brings the characters—who've long since gone their separate ways—back together as adults, nearly three decades after the events of the first film.

Joker (October 4)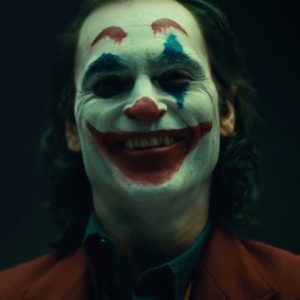 Director: Todd Phillips
Plot Details: Joker centers around the iconic arch-nemesis and is an original, stand–alone story not seen before on the big screen. The exploration of Arthur Fleck (Joaquin Phoenix), a man disregarded by society, is not only a gritty character study, but also a broader cautionary tale.

Star Wars: Episode IX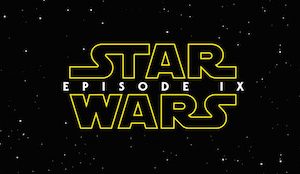 Director: JJ Abrams
Plot Details: No details yet have been officially released on the highly secretive production, but Episode IX will feature the end of the Skywalker Saga that began 40+ years ago.
Honorable Mentions:
The Lego Movie 2: The Second Part
Alita: Battle Angel
How To Train your Dragon: The Hidden World
John Wick: Chapter 3
Toy Story 4
X-Men: Dark Phoenix
Men in Black: International
The New Mutants
The Addams Family
A Beautiful Day in the Neighborhood
Knives Out