Peanut Butter Protein Balls
You're preparing to spend all day at the ballpark so what do you pack in your cooler? To play at your best you have to fuel your body with foods that will give you the energy you need but not weigh you down.  These protein-packed snacks taste as good as a cookie and you can easily pop them into your mouth between innings. Enjoy!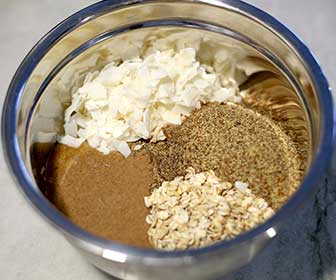 1 cup (dry) oatmeal (I use old-fashioned rolled oats)
2/3 cup toasted coconut flakes (Unsweetened, shredded)
1/2 cup all-natural peanut butter (or any of your favorite nut butters)
1/2 cup ground

flax seed

1/3 cup honey or agave nectar
*Add cocoa nibs or chocolate chips (optional)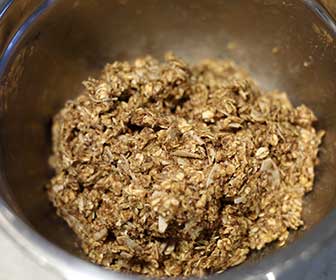 Step 1:   Mix all ingredients together thoroughly in a medium mixing bowl.
Step 2:   Cover and chill in refrigerator for 20-30 min.
Step 3:   Roll mixture into balls. (Approx. 1-inch) Should make about a dozen balls.