There has been some significant movement in the Top 25 the past week as the Washington Huskies sneak into the #1 national ranking. The Huskies only allowed 5 runs in their 12-0 start including 8-straight shut-outs performances. Firecracker alumnus, Taylor Van Zee, is leading the charge batting an incredible .611 with 6 homeruns while Sis Bates, another FC alum is just behind her at .583 with 4 homeruns. As a team the Huskies are batting a remarkable .445. To read more on the #1 ranked Huskies click here.
The top 5 nationally ranked teams remain the same however Florida is the only team to hold their position at #2. Reining national champion, Oklahoma Sooners, dropped from #1 to #4, UCLA moved up from #5 to #3, while Oregon dropped from #3 to #5.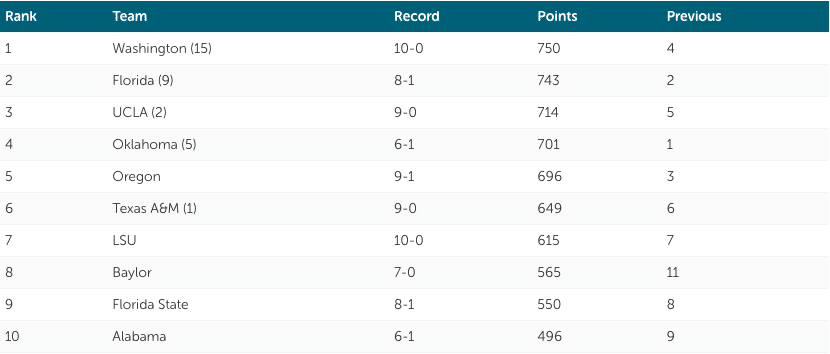 To see the full USA Today/NFCA Top 25 Coaches Poll click here.