Here's another chapter of Firecracker history as we revisit our Firecracker Alumni Series with FC and Arizona Wildcat Courtney Fossatti.
From Coach Tony Rico: "Courtney played under Firecracker founder Gary Wardein in the late 90's, and was one of the most dynamic players to ever come out of our program. She was a great pitcher and slapper, but most of all just flat out entertaining to watch play."
Courtney Fossatti
It still feels like yesterday that I played my last game as a Firecracker and embarked on my new journey as an Arizona Wildcat. It was a day of mixed emotions, naturally. Extreme sadness to leave behind a team and culture that I had invested so much time in and considered family, and sheer excitement and anxiety of playing in the big time and putting on my big girl cleats (spikes!) for the first time. That feeling, it turns out, is one of the best. I have embraced that same feeling many times in my college life, professional life, and adult life, because it signaled one thing…something big was about to happen.
I can remember the first time I had this feeling. I was in flux in travel ball life. I was unhappy as a Batbuster, but I had been a Batbuster for 4 years now, and my sister was a Batbuster for the better part of her travel ball career. I wasn't getting the innings I wanted, the leadership I craved, or those "Big Game" moments I played for. Eryn Manahan and I played high school softball together, and so my Dad made the call to ask if Gary Wardein would be interested in taking a chance on me. That call, as it turns out, at that time in my life, changed my life and the opportunities I had on my plate.
I was so nervous heading to practice that first day. I was 15 at the time and I was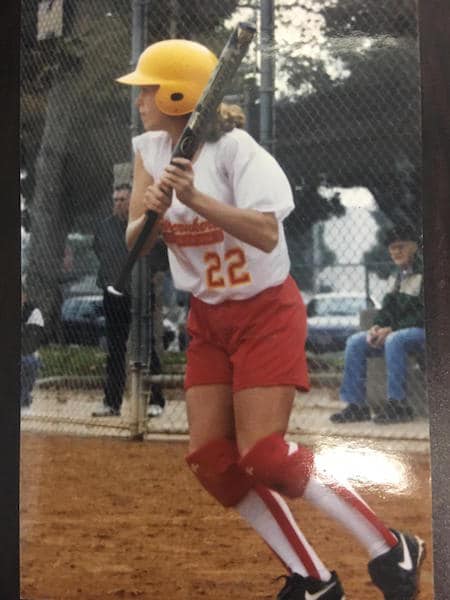 stepping on the field with the likes of Leneah Manuma, Eryn Manahan, Melinda Moulden, Sarah, Veronica Nelson, Kim Balkan, Amber Grahlman…these weren't just players, these were players, and I was about to toe the line with them, go all out for game winners, and most importantly compete with them. This was also the first time I met Tony Rico and Gary Wardein, two people who taught me that the game is more than a game, but that game will teach you and guide you through life…there couldn't be more truer words. That day, day number one, will always remain a favorite moment for me because that is the day I went from a really good player, to a player that for the next three years would have many opportunities and life experiences that would shape who I became today. It was a day I had that feeling that something really special was about to happen.
The travel ball landscape has really changed since I left the game. The biggest change, and one that I don't necessarily love, is recruiting. Why are we recruiting 8-year-olds? Do we know who they are yet as people? Do they know who they are? Perhaps most importantly, do they know what they want from a school, what kind of school they want to attend, and the type of coaching they thrive under? Is this all too much pressure too soon? That being said, as a mom to twin boys with another on way, I can see the draw of knowing Shane and Stephen could have their schooling paid for, and potentially the experience of a lifetime a decade away.
I was 15 when I started getting heavily recruited. Luckily for me, I had a sister who three years before me went through the recruiting process herself. Luckily for me, I had parents who had been through this experience just years earlier and could set my expectations. To say we knew how to manage the process would be an understatement. Could I have maybe done a few things differently? Sure. All in all, it was a learning lesson, and I hope this insight will help you in your own journey with your own daughters and sons one day in the near future.
1. Know what type of school you want to attend: For me, I had to have the "Big" school experience. I wanted the big athletic department, the large football crowds, and a softball program with tradition that would draw attendance. I had grown up going to Arizona State football games with my parents, and to not have that atmosphere was a non-negotiable for me. While there are great programs that don't have these large crowds or departments, knowing what I wanted (not my parents) helped me narrow down my choices, as well as have the confidence to say "no" from the start to some great programs.
2. Education matters: I was not trying to be a doctor, but I did know that I was interested in communications and journalism going into college. On each of my trips I made sure to speak with educators in these departments and understand their philosophies. I am not going to say I graduated Magna Cum Laude, but I knew I would not make a living playing softball after my playing days were done. To be clear, only the top 1% do, so I needed a skill set that would prepare me for success after softball. I loved my time at Arizona, but I still wonder what an education from the University of Michigan would have done for me. It matters, and it has to be a part of your evaluation.
3. What kind of coach do you want to play for: This was so incredibly important for me.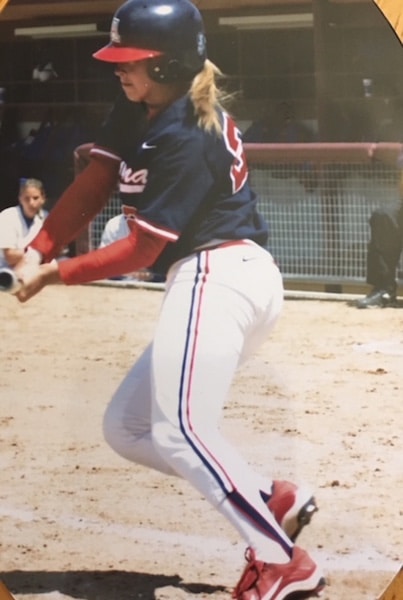 I took all five of my recruiting trips, the last one was to the University of Arizona. Prior to this trip I had already narrowed down my top two, Oklahoma and Michigan. I couldn't believe how strongly I felt about these schools leading into my last trip. As I walked off the airplane in Tucson, up the ramp to meet the team at the gate, the first person I saw was Coach Candrea, and I will never ever forget this moment – he looked me right in the eyes and shook my hand. Every conversation we had felt like he was listening to me, sharing with me constructive feedback on the school, on playing, on my opportunities. I felt like he was going to challenge me and make me be better. I will never forget that handshake, and I will never regret my decision to play for the best or the University of Arizona (Bear Down!).
4. This is your daughter's decision: My parents didn't attend my trips with me, they didn't push me for the schools they wanted me to attend, but they let me make the decisions, and they supported the journey 100% and gave me the tools to make it happen. This was so special to me looking back, I will forever be grateful for making my own decision, not theirs.
5. Be upfront and honest: This is the toughest. I had five great schools I was considering, and two of them I knew early on weren't the schools for me. Another two, I could have shared my decision sooner. You have to remember, you are not the only player the school is looking at to make an impact. These schools are building teams with or without you, but with or without you can determine who they go after and how to split up their scholarship money. I regret not being upfront sooner, especially with the schools I knew were out early. And I wish I could go back and change my approach here.
Softball for me, at age 35, is still a part of my core being. It taught me discipline, hard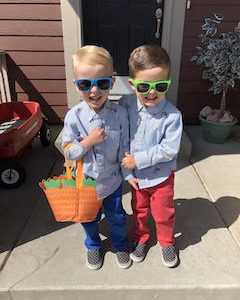 work, time management, persistence, and how to fail. As someone who works at one of the most successful tech companies in the world, Salesforce, I can't tell you how much these core values and disciplines have played in my favor. What you may not know is that these companies all want past athletes first because they know we have the drive, that we know how to fail, and how to play the game. As a Mom, growing up in an environment of hard work, sacrifice, and big-time moments at a young age, I am able to parent with perspective and know that I can get through anything….twins included.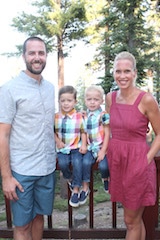 Firecracker Softball is more than a team, more than friendships that last a lifetime. It is platform for young girls and their parents to grow, fail, and prepare for the real world. It is a journey of firsts and feelings that will set you up for this thing we call LIFE.