We're kicking off this Firecracker National Highlight tour with a dynamic and exciting team out of Colorado, Firecrackers Gale. Powered by 18U Head Coach, Randy Gale, Firecrackers Gale has fought through the struggles of being a mid-America team in today's softball rush, to becoming a contender in some of the country's biggest tournaments.
Going into year four in the organization, Firecrackers Gale is comprised of both an 18U team lead by head coach, Randy Gale and assisted by Nicole Gale and Michelle and Tony Gilio, and a 16U team behind head coach Scott Bricker and assisted by Shauna Parrish.
Read below as Coach Gale walks through some of the difficulties in gaining traction in this face-paced softball world as well as his passion for developing his athletes both on and off the field.
—————————————
"Our team is driven by these values – first and foremost, a positive, team-first attitude, overall character – both on and off the field and a strong work ethic. The young ladies I have on my team, for the most part, have been with me since 10 or 12U. Everyone has a role and everyone contributes. They all know that for us to be successful, it takes every one of them. We are a family – from the players, coaches, parents and siblings. We spend almost as much time off the field together as we do on. In addition to our core, we have picked up some great girls this season that fit this culture. All of these young ladies understand what playing as a team is about.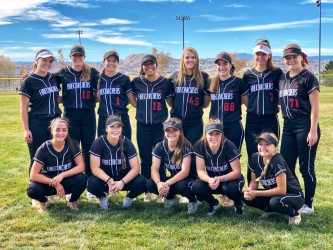 Being a Colorado team, it has been difficult to get on the right stage for exposure and national tournaments. When we started we didn't have the power house teams (in Colorado) like California and Texas. We've heard whispers since they were young like, "Oh it's just another Colorado team" and "Colorado has good players not great players." People don't expect us to be competitive. As a coach, I have had to learn how to manage perceptions and drive expectations for these girls to compete with the best in the country.
There are many challenges thrown our way. To start with, the weather. We don't get the opportunity to be outside year round. In the winter months, we train at our indoor facility "The Off Season" from October through February. It's difficult to make sure you are getting enough reps and doing the little things that you need to pay special attention too. Fielding ground balls for 4 months indoors becomes tough mentally after a while. And you can't train all aspects of the game like outfield because of space limitations. Mentally, they just want to get outside.
We also face the problem of having less athletes to choose from. We tend to have to pick kids up from all over the state rather than just from our local area. It makes it that much more important to find the elite athlete that fits into our culture, because they have to be that much more dedicated.
Having high school ball in the fall also creates a challenge for a couple reasons – First, the girls come out of winter and go straight into tournaments. There is no "warm-up" or dirt time that other states may have playing high school ball in the spring. The majority of our comp season runs March through the end of July, so when high school starts they are tired from just coming off their travel ball season, and roll right into high school season, where they end up seeing training 5 days a week. This can be very taxing on them, mentally and physically. For incoming freshmen learning how to manage arm care is huge. They have little experience throwing 5 days a week, and with the wrong direction can create serious arm issues. So to help with that, we shut the girls down from throwing for November and December and work a lot of strength and agility.
We have done a few things to try to break the stigma of most teams from Colorado, starting with how we put the team together. During tryout season, we go back to our values and look for athletes that we know would represent our Firecracker Organization, their coaches, and most importantly themselves as young women with honor and dignity. We are also looking for the girl that has chemistry with the rest of the team. While we of course look for athleticism, it's not always our deciding factor.
The Firecrackers culture is a huge reason why we continue to attract the right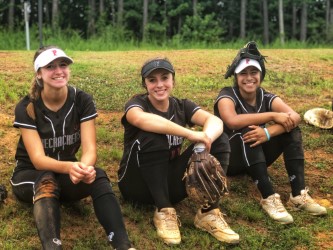 kinds of players to our team. This culture is now flowing to all our FC teams in Colorado, and that starts from the top. We have brought Coach Tony Rico out to Colorado a few times, to help explain the culture and expectations it takes to be part of the Firecrackers. When you have the buy-in from one of the most influential people in softball, let alone your organization, telling you and your team you are doing things the right way, it becomes such a desire to maintain and build on that.
Additionally, we have an extremely challenging travel schedule. Come June and July we are pretty much gone out of state competing in the top showcases or tournaments around the country. To prepare for this, we play at the highest level we can in our state against the top teams in 18s. Our team has always played up and understood that we may take our licks, but we will be better prepared to play those teams from California, Arizona, Texas, and the South. We are also constantly trying to teach them the mental side of the game as well. Everything from going to bat with an approach to thinking 2 plays ahead on defense or having the bench players keep score or calling pitches to increase their game IQ.
Alongside of these things, I also believe that as a coach it is my job to foster good relationships and trust with college coaches. And by doing that I try to make sure that the colleges are aware that we do have great talent in this state.
We will continue to be the underdog when we travel out of state, and that's ok. These young ladies are happy to prove themselves every time they take the field. As their coach, I couldn't be happier with the success they have achieved, their future looks extremely bright."
                                                                        -Randy Gale

For more information on Firecrackers Gale and the Colorado Firecrackers organization please visit www.firecrackers-gale.com