Next up on our tour of Firecrackers nation-wide, we head down to sunny southern California's San Diego contingent, Firecrackers Brashear/Hicks. Having recently celebrated their 1-year Firecracker anniversary, Hicks and company have certainly made a name for themselves not only nabbing athletes from their home base of San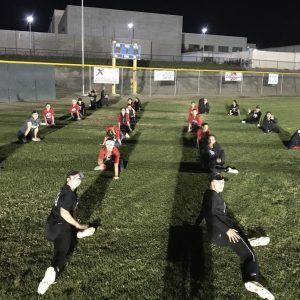 Diego, but all the way from El Centro to Riverside and Arizona. Although hailing from different regions and backgrounds, the team considers themselves a tight knit family with the common goal of each playing college ball somewhere, someday.
The growth of Firecrackers Brashear/Hicks began about 5 years ago when a couple of Imperial Valley (deep Southeast San Diego) players reached out looking for a higher level of competition. As the group got stronger and word began to spread, what began as a vision to "meet a need" boomed into a regional softball powerhouse.
So, what was it that drew Bill Hicks into the Firecracker organization just over a year ago? "The 'family' atmosphere and support system," he says. "There is a defined structure all the way to the top." Firecrackers Brashear/Hicks is overseen by longtime Firecracker coach and FC VP Sean Brashear, who also uses his experience and expertise to help guide several other Firecrackers Brashear squads.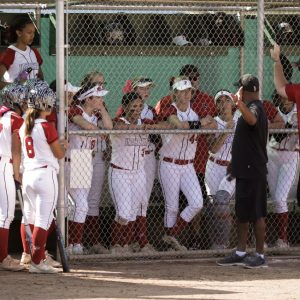 "Being under the Brashear umbrella is a privilege. It is a very close-knit family and is based on knowledge, accountability and learning to play (and coach) the game the right way in order to create opportunities for the players. Sean hosts workouts regularly with all of his teams and gets to know the girls very well. The thing about Brashear's umbrella that makes it so special is that there is a tremendous support system in place."
This support system includes big softball influencers and fellow peer coaches such as Tony Rico, Sean Brashear, Roman Gallegos, Mark Thornburg, Mike Smith, Jeff Allan, and Raul Duarte as well as each member of the Firecrackers Brashear/Hicks coaching staffs.
Firecrackers Brashear/Hicks 16U Coaching staff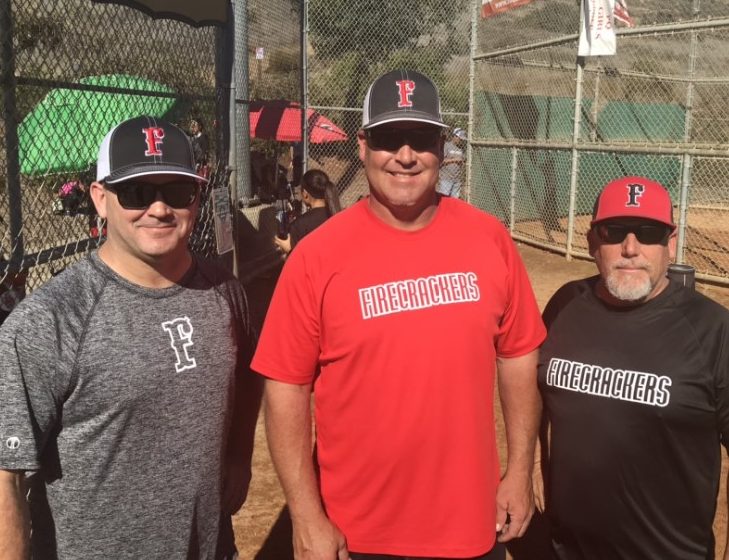 Bill Hicks – Head Coach/Manager
Alfredo DeLaTrinidad – Coach
Gary Taylor- Coach
Ricky Guzman – IF/OF Coach
Sean Brashear – Recruiting
Firecrackers Brashear/Hicks 14U Coaching staff
Bill Hicks – Manager
Donny Wallace – Head Coach
Chad Dean – Coach
Matt Villaescusa – Coach
During their inaugural 2018 season, Firecracker Brashear-Hicks experienced great success sending both teams on their first trips to the PGF National Championships. Finishing top 20 in the 14U Premier division and 3rd in the 12U Platinum division, Bill Hicks says his greatest lesson learned is "Be yourself and build your own product that is unique. Don't try to copy anyone else."
Looking ahead to this 2019 summer, coach Hicks and his teams most look forward to getting back out to Colorado and spending time as a TEAM! Good luck coach Hicks, we look forward to following the Firecrackers Brashear/Hicks journey!