Let's move this College-Spotlight journey out west to one of the most prestigious institutions in the country, Stanford University.  Stanford holds a special place in my heart for being my "runner-up" school and hardest phone call I've had to make prior to committing to UCLA. They were an incredibly respectable opponent in the Pac-10 (now Pac-12) and then head coach, John Rittman, was an assistant coach for Team USA during my entire run with the National Team, including the 2004 Olympic Games. Although I was not a Cardinal, I am a big fan.
Not too long ago, the Pac-12 was the premier conference to play in from top to bottom. California was pumping out the talent and everyone wanted to stay on the west coast. Stanford was highly competitive in the Pac-10 and across the country. The Cardinal began their softball program in 1994, joined the Pac-10 in 1995 and hired Coach Rittman in 1997. In the 18 years Coach Rittman lead the Cardinal, Stanford recorded 18 consecutive winning-seasons, 16 Regional appearances, 5 Super-Regional appearances since its beginning in 2005), and 2 trips to the Women's College World Series. The end of this streak dated back to roughly only 3 years ago! My point? The softball tides are changing so rapidly today and, in my opinion, Stanford is one of the schools that has ridden the softball waves of the past decade the hardest.
It's no secret that now the softball talent is spread far across the country and over the last decade or so the Pac-12 took a hit losing some of the best in their backyard to other Power 5 conferences.  Then, for Stanford, there's losing athletes to early-recruiting.  Because of Stanford's academic requirements they aren't able to fully commit to the early-recruiting trend like most other schools. Before cell phones, the emergence of travel team "recruiting coordinators" and social media, coaches could not contact you until July 1st AFTER your junior year. This really leveled the playing field, especially for institutions like Stanford who needed more concrete information before committing to an athlete. They were essentially pulling from the same elite pool of athletes as UCLA, Oregon, Washington, and Arizona, and because this was the summer prior to senior year, both Stanford admissions and the athlete knew where they stood so there was no waiting and wondering, and no significant amount of time to get nervous and go a different direction.
Considering the shake-up of our culture, Stanford was holding on pretty well.  Then the sudden and extremely controversial dismissal of 18-year head coach, Rittman, after the 2014 season really packed a punch that the Cardinal is still trying to recover from.  We've seen this more frequently lately than ever where a coach leaves and it really drives a wrench through the team. I believe Rachel Hanson, Rittman's replacement, was a fantastic coach who was put into a situation of just trying to keep the team's head above water.  She dealt with transfers, athlete anger, and few who decided to quit mid-season. She spent 3 years trying to get the Cardinal back on track before her sudden departure this past summer.
So, sounds like a pretty sad story right? Well, Stanford may have just written their happy ending by hiring University of Minnesota head coach and Stanford softball alumnus, Jessica Allister.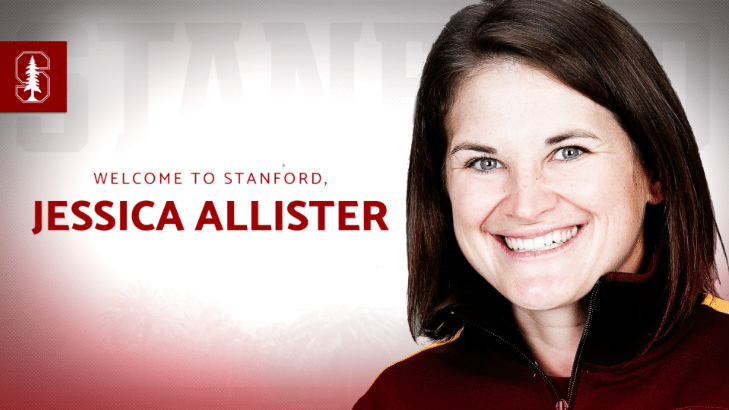 About Head Coach Jessica Allister:
Allister was a 4-year starting catcher and All-American for the Cardinal and was a part of their two Women's World Series appearances. She began building her coaching resume as an assistant at Georgia, Stanford, and Oregon, before jumping into the head coaching role at Minnesota where she spent the past 7 years building the Gopher's program. In 2017 Allister registered the best season in Gopher history posting a 56-5 record and earning the program's first ever #1 National Ranking in the USA Today/NFCA Coaches poll.  For more on Allister read here.
More than hiring one of the most qualified coaches around, Stanford has really brought a sense excitement back to The Farm by reconnecting the alumni and the traditions that made the program successful for so long. Allister was a Cardinal and knows what it takes to be a successful student-athlete at Stanford. She has a history of success at each step she's taken and knows how to develop athletes at the highest level. I'm sure Allister feels a great deal of pressure to live up to everyone's expectations and fulfill the level of excitement surrounding her, but to me, this is already a win. "If you build it they will come." If you ask me, the foundation is complete.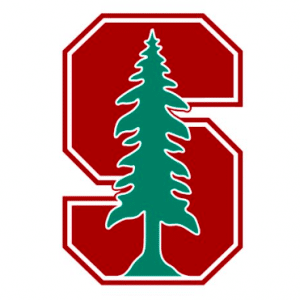 Stanford University opened in 1891
Location: Palo Alto, CA (approx. 45 min south of San Francisco)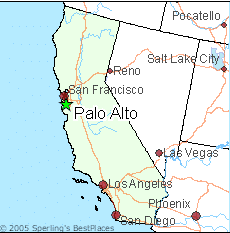 Enrollment: 16,000+ (7,000 Undergraduate)
Admissions: Approximately 5% acceptance rate
For more complete information on Stanford University visit their website https://www.stanford.edu
Written by: Amanda Freed Katchka
Photo credit: www.GoStanford.com