When we initially set out on this series highlighting colleges across the country the idea was to encourage you to take a closer look at a variety of opportunities available from small campus life to the hustle of big city living. Taking a deeper look into the softball program, we've run into the coaches responsible for setting the tone of the culture; some have been there for several years and others for a short time. Each of these coaches has a deep level of belief in the education their school provides and their ability to take their program to the next level.
This week we are heading up to the northwest but we're not talking about the Dawgs, we're talking Redhawks. Seattle University is tucked inside downtown Seattle only about 10 minutes from the University of Washington, and for Head Coach Geoff Hirai, it's home.
About Seattle University and Coach Geoff Hirai:
Geoff Hirai is in his third year at the helm of the Seattle U program after building his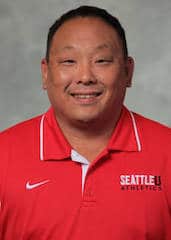 resumé at multiple D1 programs including the University of Washington and University of Virginia. Prior to taking the position at Seattle University, Coach Hirai spent four years as Assistant Coach and Associate Head Coach at Oregon State University. During his time with the Beavers, Hirai was the driving force behind the recruitment and commitment of Firecracker outfielder, Chance Burden, now an impact freshman at OSU.
Shortly after his arrival into Seattle, coach Hirai set his sights on longtime Firecracker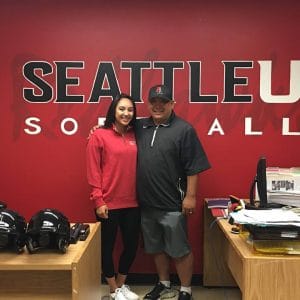 Kenzie Madokoro. Kenzie, now in her eighth season as a Firecracker, visited the Seattle University campus, got to know Coach Hirai, and decided it was the perfect fit for her. Kenzie had this to say about her decision to become a Redhawk beginning the fall of 2018:
"After hearing about Coach Hirai and his plan for me, I knew right away this was the right coach for me. When we would speak over the phone, two words stuck out to me, "triple threat," and those words have motivated me every day to become a better player. I then did further research about the school and its excellent academics and environment. After visiting for the first time I fell in love with the city and campus domain. With this, it gave me the confidence to commit to play for him and the school. Seeing how well the team is doing right now makes me very excited and motivated to go next year and make a positive impact."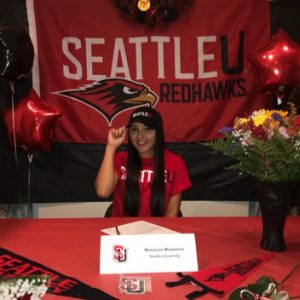 The Redhawks continue to improve each year under Hirai and last season were within three outs of the program's first WAC championship. In the middle of a tough pre-season schedule, Seattle University is currently 9-6 with a month remaining before WAC conference play begins. To learn more about the softball program and Coach Geoff Hirai click here

About Seattle University:
-Founded: 1891 (Jesuit Catholic University)
-Location: On fifty acres on Seattle's Capitol Hill neighborhood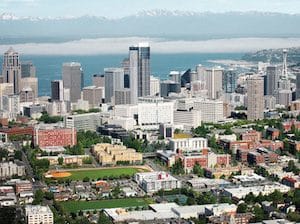 -Mascot: Redhawks
-Softball Stadium: Logan Field
-Total Enrollment: 7,405 (Undergraduate, Graduate, and Law)
-Average class size: eighteen students
To learn more about Seattle University visit their website https://www.seattleu.edu or click here.