The last few months have really sparked excitement in our world. Several of you have recently played in tournaments where college coaches flooded the fields and many of you participated in showcase camps. Maybe you're just beginning your travel ball career or maybe you're finishing up, signed your letter of intent, and are anxiously awaiting this time next fall when you will begin the next phase of your softball career.  The coaches are concluding their recruiting ventures and returning home to their respective campuses where they will enjoy a short holiday break before the real work for the Spring 2018 season begins.
With Duke on the verge of their inaugural season and the very recent announcement of the impending addition of Clemson University, we are seeing some exciting expansion in our sport.  Participation is at an all-time high and television coverage and viewership is soaring because the athletes are fun to watch!

Although we will not be seeing the Tigers this upcoming season, let's get to know Clemson University and their new head coach, John Rittman!
In March of 2017, Clemson University announced plans to introduce softball into its athletics program beginning the Fall of 2019 with its first NCAA season set for the Spring of 2020.
If you're wondering how serious you should take the arrival of Clemson into the NCAA mix, my answer would be… very serious. I'm thinking post-season-year-one serious.  Why? Clemson already has the reputation for being an athletic powerhouse in the ACC so will essentially recruit for itself. To top it off, the Power 5 Conference school has just named one of the most decorated coaches around, John Rittman, as leader of the charge! I had the privilege of playing for Coach Rittman during our run through the 2004 Athen Olympics and played against him during his time at Stanford. I can confidently say he has all the tools necessary to bring in and develop top-level talent and can take this team to the top very quickly.  I'm excited to watch Coach Rittman and the Clemson Tigers make waves across the nation.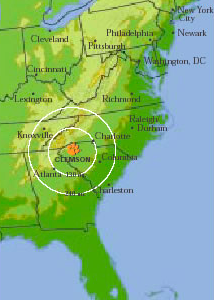 Founded: 1889
Location: Clemson, South Carolina (located in the foothills of the Blue Ridge mountains surrounded by a lake and its own forest.)
Undergraduate enrollment: 18,000+
Over 80 majors and over 80 minors
Average SAT 1302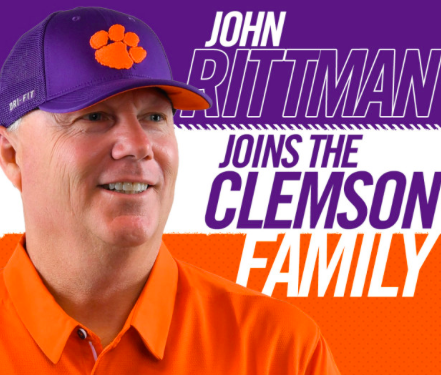 18 year Head Coach at Stanford University – Recorded 18 consecutive winning-seasons including 13 40-win seasons. Produced at least one All-American in 15 of those seasons.
USA National Team Coach 2002-2008 and 2016-present – Helped coach Team USA to the Gold in Athens in 2004 and Silver in Beijing in 2008. Is currently a part of the Women's National Team coaching pool.
For more complete information on Clemson, its athletic department, and Coach Rittman, visit the Clemson University website www.clemsontigers.com