The Haunting of Hill House
In the spirit of Halloween season, a proper horror series is a good way to go if you're looking for some scares to add to the evening. The Haunting of Hill House is getting rave reviews after recently debuting on Netflix on October 12. Loosely based on the 1959 Shirley Jackson novel of the same name, the show follows a married couple and their five children in 1992 as they temporarily move into an old mansion known as Hill House. They then experience signs of paranormal activity and also suffer a tragic loss, eventually forcing them out of the haunted home. The show stars Michiel Huisman, Carla Gugino, Henry Thomas, Elizabeth Reaser, Olivia Jackson-Cohen, Kate Siegel, Victoria Pedretti, and Timothy Hutton.
Big Mouth
Comedians Nick Kroll and John Mulaney star in this extremely raunchy animated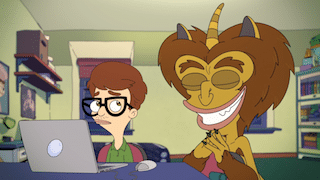 comedy following two friends as they go through changes brought on by puberty. The show is hilariously drawn and written with it's jokes delivered wonderfully by it's talented cast of voice actors such as Jenny Slate, Jason Mantzoukas, Fred Armisen, Maya Rudolph, Jordan Peele, and many more. I highly recommend this show for those who are not easily offended by very raunchy humor surrounding a topic such as puberty. But if you're ok with said humor then you will no doubt love this show. WARNING: SHOW IS NOT FOR CHILDREN.
Making a Murderer
In December of 2015, Making A Murderer took the country's attention in a big way as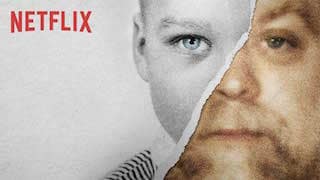 they told the story of Steven Avery, a man from Manitowoc County, Wisconsin, who was wrongfully convicted of murder and exonerated after eighteen years only to be arrested again for murder two years later. The series covers the arrest, prosecution, and conviction of both Avery and his nephew Brendan Dassey, who was also charged based on his confession under interrogation. The first season, filmed over ten years, generated controversy nationwide, and a second season was released on October 19, 2018, covering the fallout of the everything–after–events of the second season. This is a must-see for any fans of true crime documentaries.
Daredevil (Season 3)

The Devil of Hell's Kitchen is back for a 3rd season of the hit Marvel series Daredevil.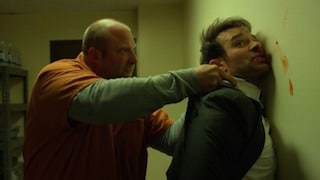 Wilson Fisk is now out of prison and Matt must do his best to get him back behind bars while dealing with an imposter Daredevil who is out there tarnishing his name as both Daredevil and Matt Murdock. This brilliantly written and acted series is one of the best stories Marvel has to offer featuring one of the most menacing on-screen villains adapted in quite a long time.
Mindhunter
Executive Produced by the likes of David Fincher and Charlize Theron, Mindhunter is a fascinating crime drama series that takes place in 1977 about two agents in the FBI Behavioral Science Unit within the Training Division of the FBI Academy. The story follows the agents (Jonathan Groff and Holt McCallany) as they travel to various prisons interviewing various serial killers in an effort to understand how they think in hopes of applying this knowledge to solving ongoing cases. For anyone that is a fan of Fincher's works like Seven, Zodiac, or Gone Girl, this show is right up your alley.