The 2018 collegiate softball season kicks off in just a few short days and the NFCA/USA Today Top 25 Preseason Coaches poll has been released! It's no surprise that the defending national champion, Oklahoma Sooners, top the list at number one returning several key starters including left-handed hurlers, Paige Parker and Paige Lowary, and offensive powerhouses, Caleigh Clifton and Shay Knighten.
Although the Big 12 sits atop the list of 25, the SEC and Pac-12 are heavily represented once again. In 2017 the SEC set an NCAA record sending all 13 teams to the post season while the Pac-12 set a conference record for the fourth time in six years sending 8 of 9 teams to postseason.  Going into the 2018 season, the Pac-12 grabs 6 of the preseason Top 25 spots while the SEC nabs 8.  To see the entire 2018 Division 1 Top 25 Preseason Coaches Poll as well as Division 2 and Division 3 rankings click here.
Also just released is this year's Top 50 "Watch List" for the 2018 USA Softball Collegiate Player of the Year. Congratulations to four former Firecrackers Rico/Weil athletes who will compete throughout the year for this prestigious award. For the full release on the 2018 Top 50 Pre-season "Watch List" click here.
Megan Kleist – Junior – University of Oregon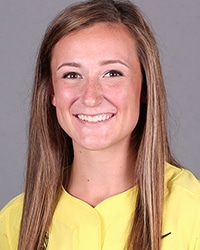 Jenevee Peres – Senior – San Diego State University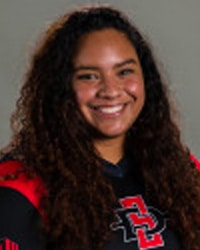 Taylor Van Zee – Senior – University of Washington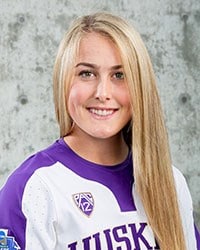 Alyssa Barerra – Sophomore – University of Utah