Yesterday the list of 25 finalists for the Schutt Sports/NFCA Division 1 Freshman of the Year was thinned to 11.  Congratulations to Nicole Bates and Alyssa Barerra for continuing to chase the honor.  The top 3 finalists will be voted on and announced May 24th with the winner presented prior to the start of the WCWS on May 30th.  For the complete list of finalists visit the NFCA's website or click here.
Nicole "Sis" Bates – University of Washington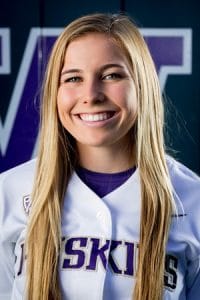 Sis has spent the majority of her innings at 2nd base for the #7 nationally ranked Huskies who are currently the second best fielding team in the Pac-12. She is hitting a very respectable .353, tied for most hits with 55, and leads her team in triples with 5. The Huskies will close out Pac-12 play this weekend versus Utah in Salt Lake City.
Alyssa Barerra – University of Utah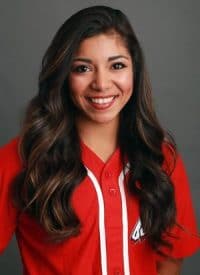 The #10 ranked Utes currently sit in the #3 spot in the Pac-12 standings in large part due to the contributions of freshman Alyssa Barerra who has started every game in the outfield for the Utes.  Barerra is currently hitting .368, leads the team in runs scored with 42, and is 3rd in hits with 50.  The Utes will finish out Pac-12 play as they host UW in Salt Lake City.