Firecrackers HTX is one of the strongest and longest-running programs within the Firecracker organization. This is in large part due to the contributions and dedication of a very special individual, Rodney Garza. Eager to bring his baseball knowledge to the softball field, Garza met and connected with Tony Rico on the field about 6 years ago and the rest has inevitably fallen into place.
To say Garza has a heart for the development of young athletes is an understatement. Garza initially got into coaching baseball with his oldest son, Rod, now 26, and made the transition into coaching with the Firecrackers 6 years ago when his youngest daughter, Hailey, was a sophomore in high school. Even though Garza has seen both Emily, now a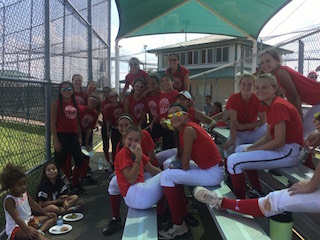 senior at UT San Antonio, and Hailey, a junior and member of UT San Antonio softball, through the Firecrackers program he felt immensely connected to the coaches and athletes in the organization so remains highly involved as both a coach and mentor.
What initially attracted Garza to the Firecrackers was an obvious attention to the mental approach to the game. In an era of over-coaching and over-emphasis on the end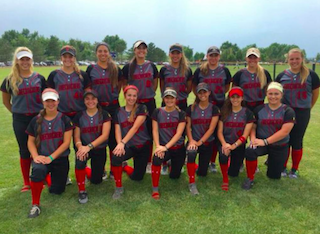 result, Garza's toughest challenge was getting the athletes, as a whole, to buy into the culture. It's not an approach centered on winning, although wins have come in abundance, or on getting each athlete recruited, but a culture built on core principles of respect for your teammates, coaches, and the game. This has proved to be the most important ingredient to the success of FC HTX. "Through our time I would like to think we do things the 'right' way which isn't always the easiest". Each athlete is treated the same whether they are a D1 prospect or Junior College bound. "You commit to us and we'll commit to you."
Garza realized that the foundation for his coaching was based on a few core principles that resonated with him during a speech at his children's high school graduation; to get the most out of each individual you need to make sure they feel Valued, Complete, and
Loved. No matter if they're a starter or a role player, each deserves the same amount of attention and respect. And that is how Garza is able to find the full potential in each athlete he coaches. For many, reaching your potential comes in the form of a college commitment. Garza has been a part of the process in guiding nearly 40 young athletes through the recruiting process. However, it truly isn't about the scholarship for Garza. When asked what his most memorable softball experiences were, he gave me this:
As a coach during the 2015 season, my entire family was a part of FC Softball. My wife, Veronica, was the travel-coordinator, son, Rod, and daughter, Emily, helped coach the 16Us, and youngest daughter, Hailey, was playing out her senior season with me on the 18Us. It was the first time in a long time we spent most of the summer together.
With a team of Juniors in 2015, we lost to FC Brashear at Colorado Fireworks, on a walk-off, to put us in the loser's bracket. We came back to beat them the following day to advance. I don't remember much about the win, but we got better after the loss. Tony was there to watch the game and spoke to the kids afterward. Took that same team with 10 seniors through the 2016 season finishing strong at Fireworks, TCS Nationals, and PGF.
During the 2009 season, the 12U team won both the ASA TX State and the Colorado Fireworks (Broomfield) while also placing 17th out of 100 at ASA Nationals. The wins were nice but the most memorable part was while in Colorado we were fortunate enough to "adopt" an 8u league team. At the beginning of the tournament we met the team and worked with all the kids. At the end of the tourney, there was a young lady that went to every game, most warm-ups, out to eat with the team, and became part of our family. Speaking to her mom, she said she was so excited about the game she had thought about abandoning earlier. The young ladies I coached impacted her life so much she decided to move from league ball to travel ball. She continued to make it to out to our Colorado excursion until she got involved in that part of travel ball herself. She made it out to many games and we made it out to hers as well. That young lady verbally committed to play at the University of Northern Colorado this September.
When asked what he'd most like to be remembered for he said, "Advertising and Acronyms." Not a typical response? Just look at his line-up card and it'll all make sense.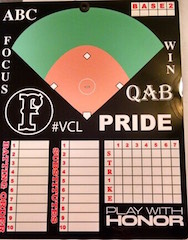 Advertising: "If you hear it and see it long enough it begins to sink in. You start to believe it and it becomes true."
-Do you like it or do love it?
-Compared to what?
-Rule #1: Be a good teammate
-Rule #2: See Rule #1
Acronyms:
APE – Attitude. Perspective. Effort.
ABC – Act Big. Breathe Big. Commit Big.
FOCUS – Follow One Course Until Successful
VCL – Valued Complete Loved
PRIDE – Personal Responsibility In Daily Excellence
QAB – Quality At Bat
WIN – What's Important Now
Coach Garza oversees the entire FC HTX organization and is hands-on with multiple teams within it. The 12-team contingency consists of 2-18U teams, 1-16U team, 3-14U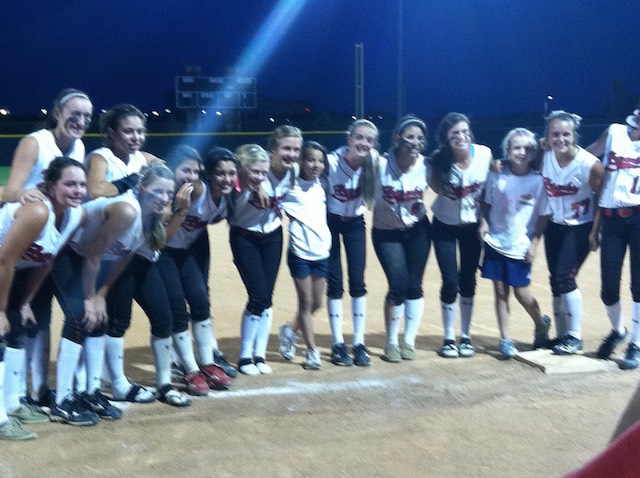 teams, 3-12U team, 2-10U teams, and an 8U coming soon. All true families will ride ups and downs and find a way to come out on top. This family is no different. From the tragic loss of one of their own FC HTX coaches, Jason Clark, and his wife, Sara, to the devastation caused by Hurricane Harvey, FC HTX continues to hold strong to their foundation and support for one another.
This foundation includes several greats who have had a hand it its success. "Throughout this process I've had some great people by my side." Garza says. "I don't know what I would do without them; Tony Rico, John Cumpton, Audri Gibson, Chase Valdez, Matt Sanchez, and Amanda Scarborough."
We want to wish continued success to Coach Rodney Garza and the entire FC HTX organization. Thank you for your incredible leadership and representation.