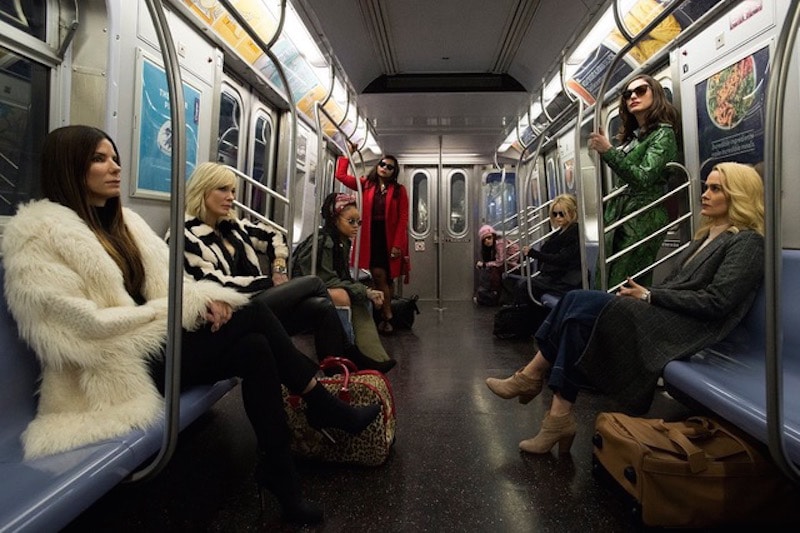 Ocean's Eight (PG-13)
Director: Gary Ross

Plot: Debbie Ocean attempts to pull off the heist of the century at New York City's star-studded annual Met Gala. Her first stop is to assemble the perfect crew: Lou; Nine Ball; Amita; Constance; Rose; Daphne Kluger; and Tammy.
Cast: Sandra Bullock, Cate Blanchett, Anne Hathaway, Rihanna, Helena Bonham Carter, Mindy Kaling, Nora Lum, Sarah Paulson, Damien Lewis, James Corden, Richard Armitage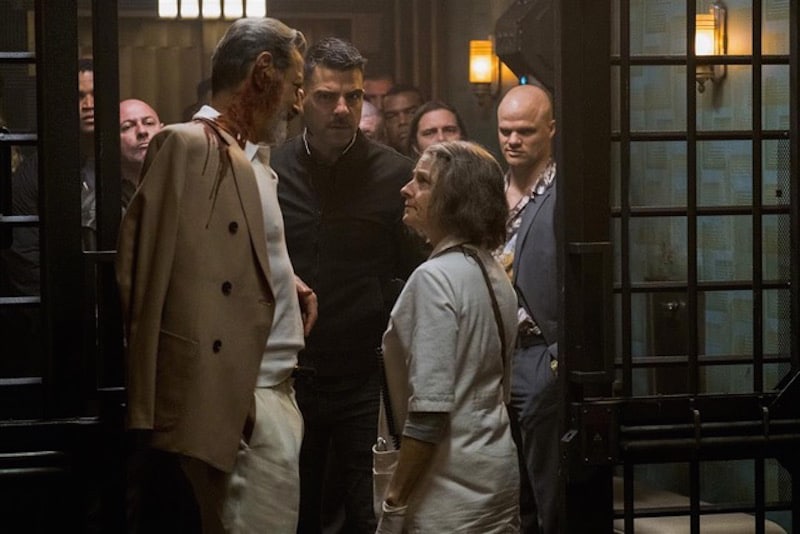 Hotel Artemis (NR)

Director: Drew Pearce
Plot: After surviving a near fatal bovine attack, a disfigured cafeteria chef (Wade Wilson) struggles to fulfill his dream of becoming Mayberry's hottest bartender while also learning to cope with his lost sense of taste. Searching to regain his spice for life as well as a flux capacitor, Wade must battle ninjas, the yakuza, and a pack of sexually aggressive canines as he journeys around the world to discover the importance of family, friendship, and flavor – finding a new taste for adventure and earning the coveted coffee mug title of World's Best Lover.
Cast: Jodie Foster, Dave Bautista, Sterling K. Brown, Sofia Boutella, Jeff Goldblum, Brian Tyree Henry, Jenny Slate, Zachary Quinto, Charlie Day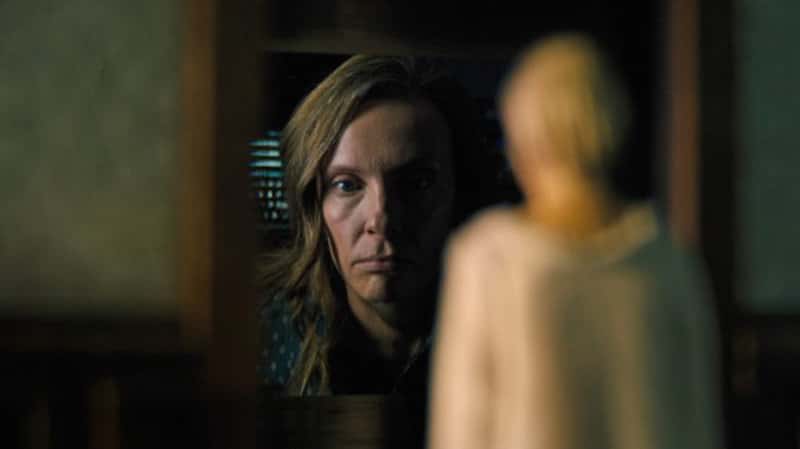 Hereditary (NR)
Director: Ari Aster
Plot: When Ellen, the matriarch of the Graham family, passes away, her daughter's family begins to unravel cryptic and increasingly terrifying secrets about their ancestry. The more they discover, the more they find themselves trying to outrun the sinister fate they seem to have inherited. Making his feature debut, writer-director Ari Aster unleashes a nightmare vision of a domestic breakdown that exhibits the craft and precision of a nascent auteur, transforming a familial tragedy into something ominous and deeply disquieting, and pushing the horror movie into chilling new terrain with its shattering portrait of heritage gone to hell.
Cast: Toni Collette, Gabriel Byrne, Alex Wolff, Milly Shapiro, Ann Dowd