Recently Melissa Roth and Amanda Freed Katchka hit the road to work with some of our Texas Firecrackers. We are proud of what is being built across the country, so together let's take a peek into the hard work that goes into building a successful Firecracker culture. First up-Lubbock, Texas.
Amanda: We kicked off Saturday with a meet and greet followed by Q&A.  We addressed a wide array of questions ranging from our personal softball experiences, to helpful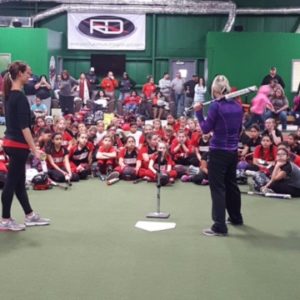 practice drills, to recruiting. This intimate time spent together off the field is equally as important as the time spent on the field. Softball is so expansive that
we tend to get caught up in our own "bubble." The more we share with each other the more we learn about how to navigate this great sport and all it has to offer.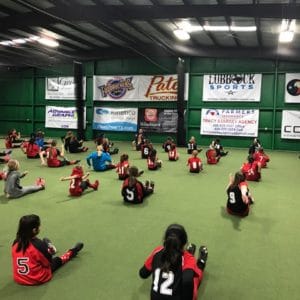 There was a chill in the air and a chance of rain so we made our way over to a spacious indoor facility where 65+ athletes from 8 teams ran through agility training, fielding, hitting and pitcher/catcher work. Mel and I were thoroughly impressed with the talent, enthusiasm, and work ethic displayed by our West Texas crew, and you're hospitality was unbelievable. Thank you!
The next morning Mel made the drive over to Dallas to spend a little time with Firecrackers DFW Evridge 16u. It really is an honor to be able to travel to and work with teams across the organization. There is no doubt that the talent level is high. Your commitment to honoring the game is evident.  To the Lonestar State, thank you for hosting us! We hope to see you again soon!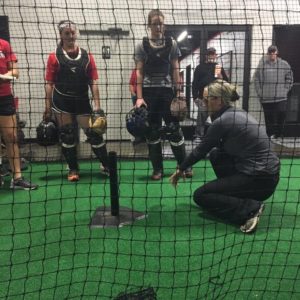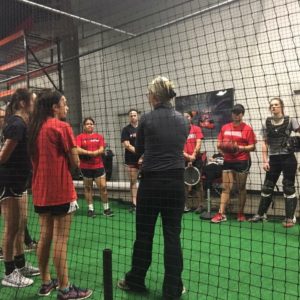 .